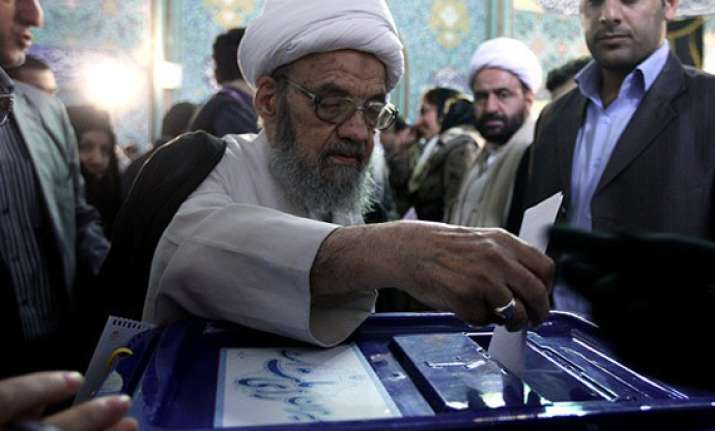 Tehran, Mar 3: Iran's media reported a huge turnout in Friday's parliamentary elections described as a "blow" to the West, while voters said they were mostly preoccupied with their sanctions-hit economy—and non-voters spoke of a "sham" poll.

The elections to fill the 290 seats in parliament, known as the Majlis, were the first since President Mahmoud Ahmadinejad was returned to office in a disputed 2009 vote that prompted opposition cries of fraud. 

While that re-election sparked widespread protests brutally put down by security forces, there was no disturbance this time, according to police.

Officials several times extended voting hours because of what media including the Fars news agency called a "massive turnout"—a common occurrence in past elections too. 

Polling stations were being kept open to 11:00 pm (local time) under the latest extension.

Authorities were keen to present a high turnout to show they enjoyed broad public support and legitimacy, especially at a time when they are confronting the United States and its European allies over Tehran's controversial nuclear programme. 

Supreme leader Ayatollah Ali Khamenei said as he cast his ballot that vigorous voter participation bolstered "the future, prestige, security and immunity of the country."

State media and many voters echoed his assertion that Iran's voters had dealt "a blow to the face of the enemies" in the West.

The official Islamic Republic News Agency praised the "passionate participation" of voters.

Some others, though, questioned the turnout claims. 

They underlined that the main opposition groups, whose leaders are under house arrest, had boycotted the polls and that the 3,400 candidates approved to run were overwhelmingly conservatives.