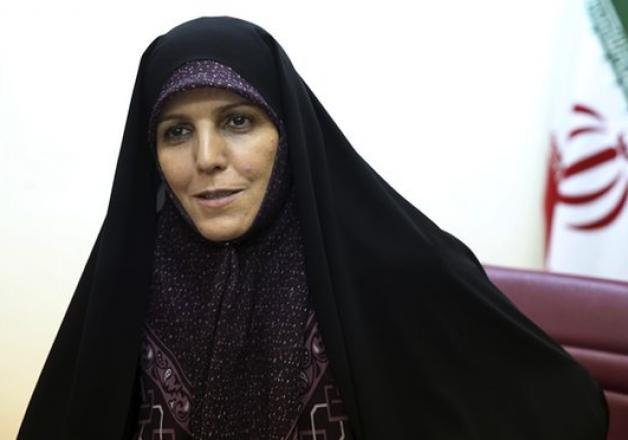 Tehran: Iran has executed entire adult male population of a village in southern Iran for drug offenses, according to country's vice-president for women and family affairs, Shahindokht Molaverdi.
Molaverdi made the shocking revealation during an interview with Iranian Media as reported by the UK Guardian.
"We have a village in Sistan and Baluchestan province where every single man has been executed," she said. "Their children are potential drug traffickers as they would want to seek revenge and provide money for their families. There is no support for these people." she said.
Molaverdi also said that society is responsible for the families of those executed.
She did not provide the exact name or location of the village and whether execution was done at same time or a longer perios, but UK 's Guardian notes the region she described is notorious for its high rates of poverty, infant and child mortality, and illiteracy, and has been subjected to a high number of executions by the Iranian government.
The comments are a rare admission from a senior government official about the country's high rate of executions of drug traffickers.
Meanwhile UN anti-drug agency has urged to stop funding Iran's war on narcotics until Tehran ends use of death penalty for drug offences
The province described by Molaverdi sits on the borders with Afghanistan and Pakistan, and is noted for violent clashes between smugglers and police, according to the Times of Israel.
Accordiing to reports, nearly three-quarters of the executions in Iran are for convicted drug traffickers, "mainly handling opium being transported from Afghanistan to Europe."
The Times of Israel notes that the vice-president appeared to defend the necessity of the mass execution – "If we do not act against these people, crime will return," she declared – but was primarily worried about the fate of the women and children left behind.
Iran is a neighbour to Afghanistan, a leading producer and supplier of the world's drugs, and faces big challenges at home to keep a tab on a young population from becoming victim to a cheap and addictive drugs.
Iranian annually executes hundreds of people, more people than any other Middle East country. Globally it is second only to China in terms of executions, with drug offenders making up the bulk of those executed.
According to Amnesty International, Iran remains a prolific executioner, second only to China. In 2014, at least 753 people were hanged in Iran, of whom more than half were drug offenders. In 2015, Amnesty said it had recorded "a staggering execution rate" in the Islamic republic, "with nearly 700 people put to death in the first half of the year alone".
In a report published in January, the group said Iran had carried out 73 executions of juvenile offenders between 2005 and 2015.