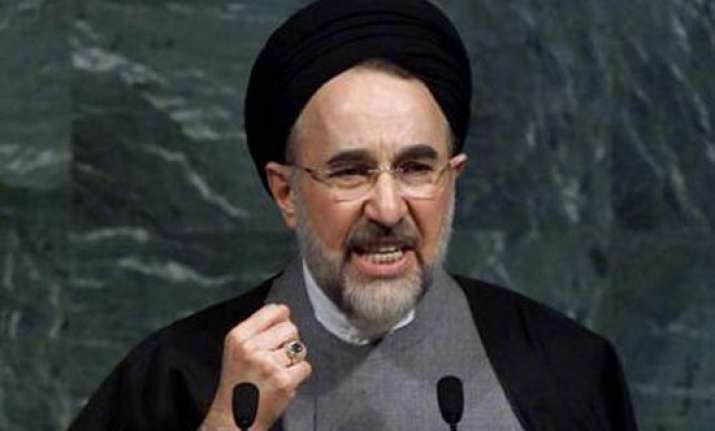 Tehran, Feb 27 :  Former Iranian President Mohammad Khatami has called for the release of two opposition leaders who have been under house arrest for the past two weeks.
Hardliners demand that the opposition leaders, Mir Hossein Mousavi and Mahdi Karroubi, be put on trial. Khatami, a reformist, has also come under attack from hardliners but remains popular in Iran. He was president from 1997 to 2005. Khatami's web site quoted him as saying he hopes the opposition leaders will be released soon. The ex-president supported Mousavi and Karroubi in disputed 2009 elections.
Mousavi and Karroubi have been under house arrest since urging supporters to attend a Feb. 14 rally, the largest protest by the opposition in more than a year.