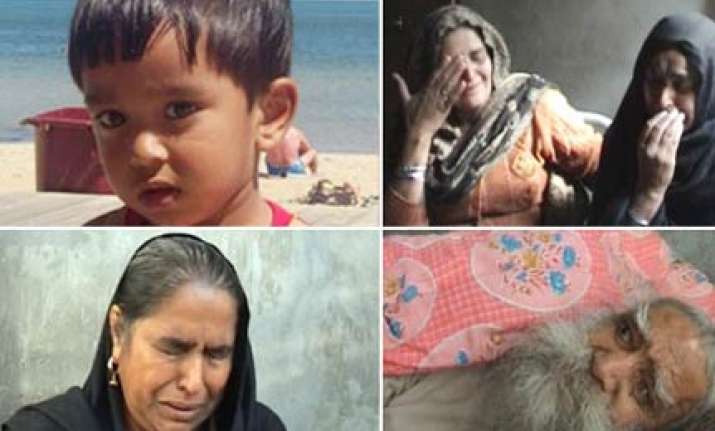 Grieving parents of a three-year- old Indian boy, who died in mysterious circumstances in Melbourne, for the first time viewed the body of the toddler at a city morgue on Saturday, two days after it was found in a suburban area.
Harpreet Kaur Channa and her husband Harjit Singh Channa were taken to the Coroner's Court at 11 am local time to see the body of their child Gurshan, Federation of Indian Association of Victoria (FIAV) President, Vasan Srinivas, told PTI.
The couple, who were interrogated yesterday by Victorian police for five hours in connection with the death of the child, were accompanied by Indian consulate officials to the morgue.
They spent an hour with the body of their child, local media reports said.
The couple were taken to the Coroner's Court from a relative's home in the Melbourne suburb of Thomastown.
Vasan said that FIAV, along with Indian authorities here, has offered to financially support the family to arrange for the cremation.
"FIAV has extended all financial help to the family to arrange for cremation and also any other possible help needed this time, including refund of the fee of the cookery course which toddler's mother was pursuing here," he said.
Meanwhile, homicide detectives continued their probe into the death.
Police were hoping that further examination of the body, including toxicology, could provide some lead after autopsy failed to identify the cause of the death of the boy.
A number of neighbours continued to drop flowers and toys at the boy's house to pay homage and express grief over his death.
The toddler's body was found by a council worker on the side of a road in Melbourne's northern suburbs six hours after he disappeared from the family home on Thursday.
Police said the body was found fully clothed in blue jeans and a grey top, but could not say how he died.
Gurshan was in Australia on a holiday with his family and was due to return to India later this week.
The toddler's mother rang police after he had been missing for 45 minutes, prompting a massive search involving more than 15 police units, the dog squad and air wing. The body was found 30 kms away from the boy's home.
The family had arrived in Australia from India on January 9, planning to stay. However, they decided to leave next week as the father could not get work. PTI