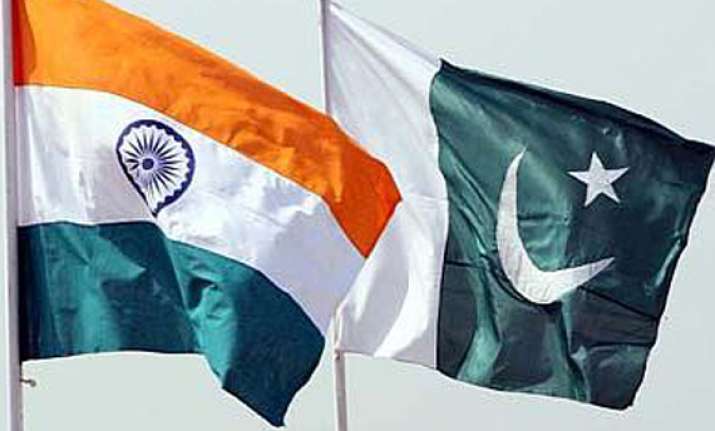 Islamabad, Dec 26: India and Pakistan today reviewed conventional confidence-building measures during the first phase of two-day talks being held here as part of the bilateral peace process.

The first meeting of the Joint Working Group on nuclear and conventional CBMs since October 2007 began at the Foreign Office this morning.

During the session, officials from the two sides reviewed a range of conventional CBMs that were put in place in the past, diplomatic sources told PTI.

Yashwant K Sinha, Joint Secretary (Pakistan, Afghanistan and Iran) in the External Affairs Ministry, headed the Indian group on conventional CBMs.

A senior general represented the Defence Ministry in the 10-member Indian delegation.

A group led by D Bala Verma, Director General (disarmament and international security affairs), will discuss nuclear CBMs tomorrow, the sources said.  The Pakistani side at the talks is led by Additional Secretary Munawar Saeed Bhatti.

In the past, India and Pakistan have put in place conventional CBMs such as an agreement on advance notification of military exercises and troop movements and another agreement on preventing airspace violations. 

Though this is the first meeting of the Joint Working Group in four years, other officials, including the two Foreign Secretaries, have discussed nuclear and conventional CBMs in recent meetings in Islamabad and New Delhi.

In an apparent bid to strengthen its case for access to civil nuclear technology, Pakistan has been pressing the issue of civil nuclear cooperation with India, including a proposal to discuss measures to cope with a Fukushima-like emergency, the sources said.

The two sides are expected to consider a proposal regarding the advance notification of cruise missile tests, which are currently not covered by the 2005 agreement on alerting each other about ballistic missile tests. 

In 1990, the two countries ratified the Agreement on the Prohibition of Attack Against Nuclear Installations and Facilities.

Under this pact, both sides exchange lists of their nuclear installations and facilities on January 1 every year.  This is the fifth round of expert-level talks on conventional CBMs and the sixth round of parleys on nuclear CBMs. 

The decision to re-convene the two groups was made when the two Foreign Secretaries met in Islamabad in June this year.

India and Pakistan resumed their dialogue process early this year after a gap of over two years in the wake of the 2008 Mumbai attacks, which were blamed on the Pakistan-based Lashkar-e-Taiba.