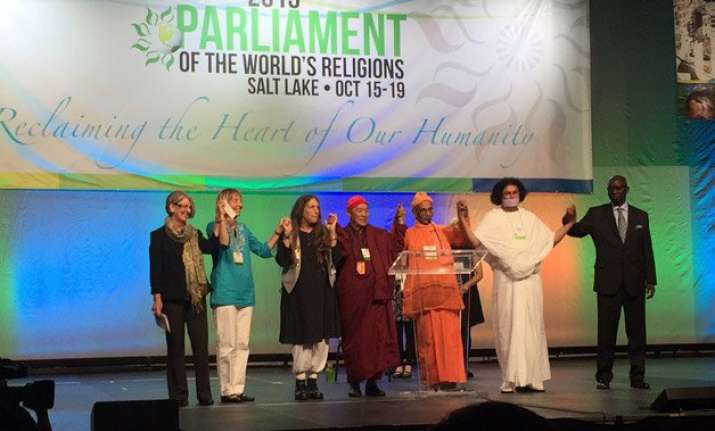 Salt Lake City: Indian Jain Muni Acharya Dr Lokesh inaugurated the Parliament of the World Religions, 2015 at Salt Lake City, USA, on October 15.
In his opening speech, Acharya Lokesh emphasized on the principles of non-violence and remembered Swami Vivekananda's speech of the first parliament in 1893.
Swami Vivekananda was chosen to speak on the first day of the Parliament of World Religions in 1893. His speech beginning with 'Brothers and Sisters of America' shook the entire world. After his historic speech, Swami Vivekananda roamed all over the world and he was looked upon as Spiritual ambassador of India.
Acharya Lokesh further said that war and hate has become the biggest enemy of humanity.
He said that teachings of the Jain religion can only help in bringing peace in the world.
Acharya Lokesh, the founder of Ahimsa Vishwa Bharti in New Delhi, also inaugurated a Jain temple in the Parliament venue on this occasion.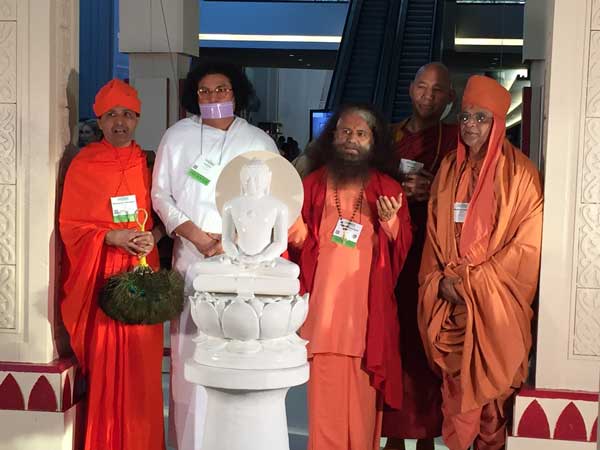 Parliament of World Religions is being held in Salt Lake City from October 15 to 19.
(Bhavya Srivastava is a freelance journalist and he is presently in USA to cover 2015 Parliament of the World Religions)