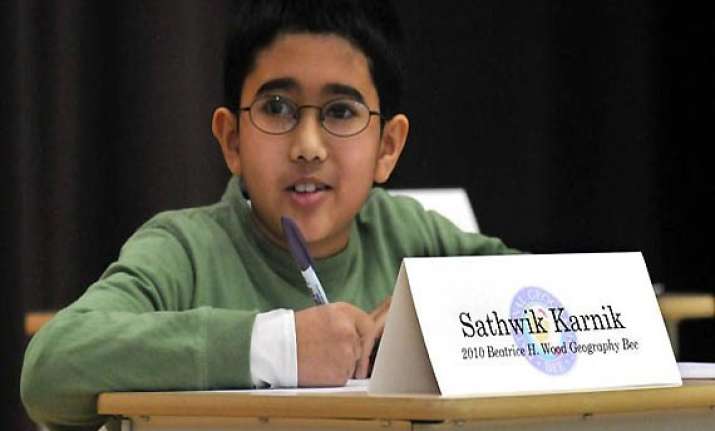 Washington, May 24: Indian-American Sathwik Karnik (12) has won the prestigious National Geographic Bee contest after getting all five questions right as the children of community members continue to dominate the geography bee and the spelling bee competitions in the U.S.
To clinch the title, Karnik correctly named Chimborazo as the mountain in Ecuador that represents the farthest point from the Earth's centre.
Karnik, whose parents emigrated to the U.S. as software professionals from Karnataka, got all five questions right in his one-on-one contest with Conrad Oberhaus (13), the runner-up.
Karnik, a native of Norfolk, south of Boston, is a 7th grader at King Philip Regional Middle School.
The national competition this time round turned out to be dominated by the Indian-Americans even as in the finals held in Washington, eight of the 10 finalists, who competed among the four million participants for the competition, were Indian-Americans.