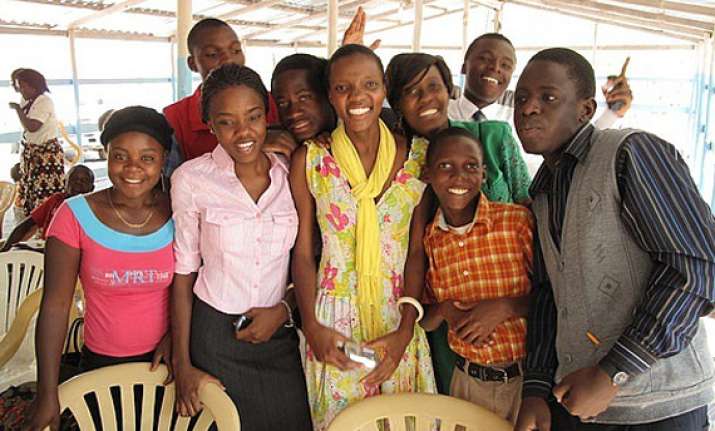 Lusaka, Zambia, Oct 27: India has trained 2 300 Zambians under the Indian Technical and Economic Co-operation programme which was initiated in 1964.
 
Indian High Commissioner to Zambia, Ashok Kumar said this in Lusaka last Friday evening during the Indian ITEC day celebrations, reports Times Of Zambia.

He said Zambians had since 1964 been trained in various disciplines.

 Kumar said during late president Levy Mwanawasa's visit to India in 2003, the number of ITEC slots available to Zambia was increased from 30 to 50.

This was further increased to 60 in the period 2007 to 2008 and subsequent to the India Africa Forum summit the slots increased to 80 in the period 2008 to 2009.
Seventy-five ITEC slots were offered between, 2009 to 2010, which were fully utilized by Zambians.

Kumar also said in defence training, about 300 defence officers had been trained in his country's defence institutions. In 2006 to 2007, India provided ten training slots, and in 2007 to 2008, seven training positions were allocated to the Zambian armed forces, under the ITEC programme.

He explained that ITEC was the flagship programme of the Indian Government's technical cooperation effort, not only for its magnitude and wide geographical coverage but also for innovative forms of technical co-operation.

"It is about cooperation and partnership for mutual benefit. It is response-oriented and addresses the needs of developing countries. Thus, the ITEC programme constitutes an integral part of India's South-South Cooperation effort which has been a traditional pillar of the country's foreign policy and diplomacy," he said.

The ITEC programme was envisaged essentially as a bilateral programme and over the past years it gained recognition because of the competence of India as a provider of technical know-how and expertise as well as training opportunities, consultancy services andfeasibility studies.