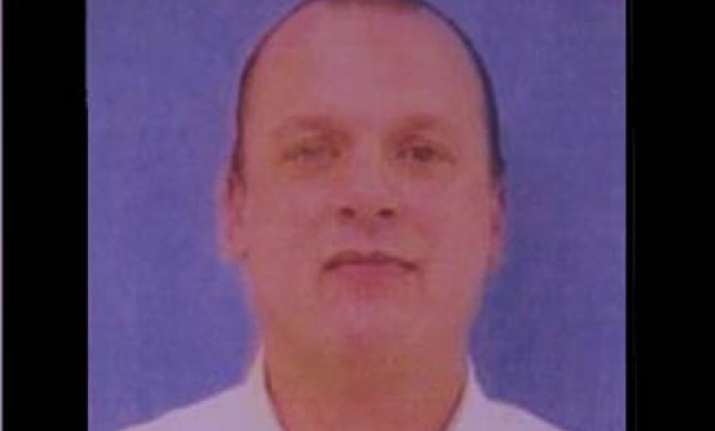 New Delh: India will respond to Pakistan's questions regarding additional information on Lashker-e-Taiba terrorist David Headley and his activities during his multiple visits to the country between 2006 and 2009.
Official sources said the move by Pakistan to send 47 questions to India was nothing but delaying tactics to act against the perpetrators of the 26/11 Mumbai attacks case as New Delhi has given every information that it has with regard to the Pakistani-American terrorist.
Responding to the dossiers given by India seeking action against LeT founder Hafiz Saeed and his accomplices for their involvement in the Mumbai attacks, Islamabad last week sent the questions related to Headley's nine trips to India between 2006 and 2009.
The note verbale of Pakistan's Interior Ministry to the Home Ministry sought all "credible evidence" that New Delhi claims it has against the masterminds and operatives of the attacks in 2008 following the interrogation of Headley by a team of the National Investigation Agency in the United States.
The 47 questions related to the Pakistani-American's visit details and official versions of people whom he came in contact with while scouting the 26/11 targets, the sources said.
 The questions include whether Indian security agencies had information about Headley's visits to India or if he was under surveillance then, how did Headley pay his hotel bill and what kind of transport did he use for travel within India.
Islamabad has also sought answers on whom Headley met in India and details about his meetings with film-maker Mahesh Bhatt's son Rahul in Mumbai.
"The questionnaire is nothing but a delaying tactic of Pakistan as we have already given all inputs about Headley, besides many answers were available on the Internet," they said.
Home Minister P Chidambaram has asked Home Ministry officials to answer all questions even though the basic upshot of Headley's interrogation has already been shared by the FBI with Pakistan.
The Indian dossiers also contained information on involvement of serving officers of the Pakistan Army in funding Headley's visit to India and identifying possible targets for the terror strike.
Headley had also confirmed to NIA that the ISI was involved with Lashkar commanders responsible for 26/11 at "each and every stage of the plot", corroborating India's stand about the involvement of Pakistani state actors.
Sources said it is very unlikely that Pakistan would take action against any of the serving officers of its Army as it would prove the direct involvement of the establishment in the planning and executing of the Mumbai attacks. PTI