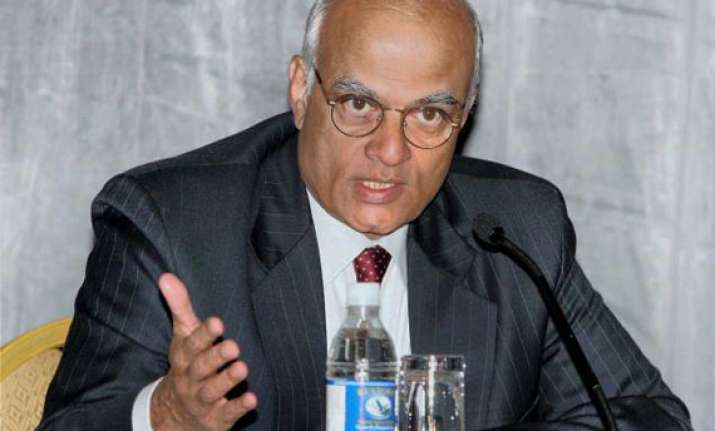 New Delhi, Feb 15: India needs to engage with the Middle East more than ever before as the recent dramatic developments in the region could open up longer term opportunities for the country, National Security Advisor Shivshankar Menon said Friday.
"It seems to me that the turbulence in the region poses short term challenges but also opens up longer term opportunities in terms of our security," Menon said in a special address to the concluding session of the 15th Asian Security Conference, organised by the Institute for Defence Studies and Analyses (IDSA).
Menon said there was today no region which impinged on India's security with as much immediacy as West Asia. Over 6.5 million Indians lived in the region, the largest concentration of the Indian diaspora abroad. In several countries they constituted the largest expatriate group. The diaspora in West Asia remitted home over $35 billion every year.
India's trade and economic ties with the region of about $160 billion were growing, as was its dependence for energy. About 60 percent of oil and gas was imported from the region. It was also a factor in food security as a major source of phosphatic and other fertilizers.
Major maritime lines of communication carrying India's westward trade and energy supplies passed through the region.
Menon said the challenges included regional instability, sectarian divide and the space domestic changes in several countries had opened up for extremist groups to pursue their agendas.
"But in the long run, what we are seeing could result in the people of West Asia taking control of their own destinies and choosing their futures and leaders," he said, adding that India had strongly supported democratic aspirations of the people and opposed "externally enforced change".
"We are clear that societies cannot be reordered from the outside through military force. As recent experience shows, external interventions have uncertain and unstable outcomes. We only have to look at the instability radiating out of Libya into the Sahel region and the prolonged conflict in Syria, with spill-over effects in Mali and the wider region."
Beyond specific situations in individual countries, Menon said, deeper and longer term changes with profound security implications could be seen.
These included the changes in the world energy scenario and its geopolitical effects in terms of great power interests in the region. And what political and security effects would the West's diminished dependence on Middle East oil have, he asked.
Demographics, communications, the political role of religion, and cultural factors were all changing rapidly and in ways that affected the politics of West Asia very deeply. But these factors were yet to work themselves out and their implications were still far from clear.
"The issue is how to navigate the short term with its challenges to arrive at a more positive long term future. Frankly speaking, we had all got comfortable dealing with West Asia in ways set by habit. That is no longer possible.
"We are in a time when scholarship and increased engagement with the region is needed more than ever before," he said, stressing that India's interest lay in a peaceful and balanced strategic environment in West Asia, which is such an important part of the country's extended periphery.
Reminding the participants and audience about India's contribution, he said India had worked to promote defence cooperation with the countries of the region, bilaterally and through cooperation among the Indian Ocean rim countries.
On India's take on the Arab-Israeli conflict, he said: "Our support for peace in the Middle East has been principled and consistent. India was the first non-Arab country to recognize the state of Palestine."