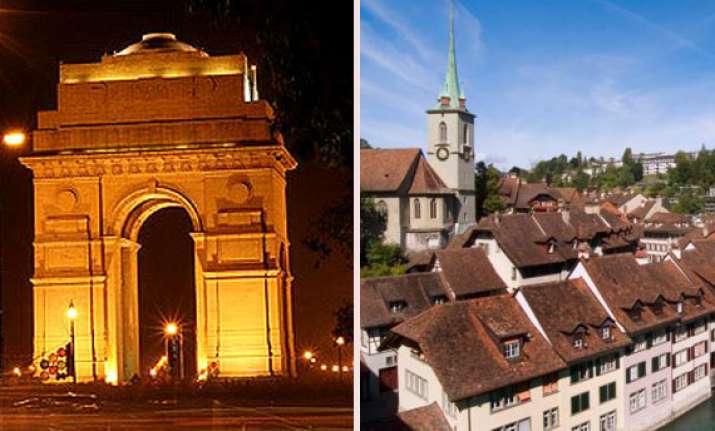 New Delhi, Nov 29: India ranks 66th in the latest list of where-to-be-born places in the world, based on a 'quality of life' index, prepared by the Economist Intelligence Unit (EIU), an associate company of the magazine Economist.
Switzerland is the best place to be born in the world in 2013, followed by Australia Norway, Sweden, Denmark and Singapore, in that order.  
US comes 16th  with Germany in this list .