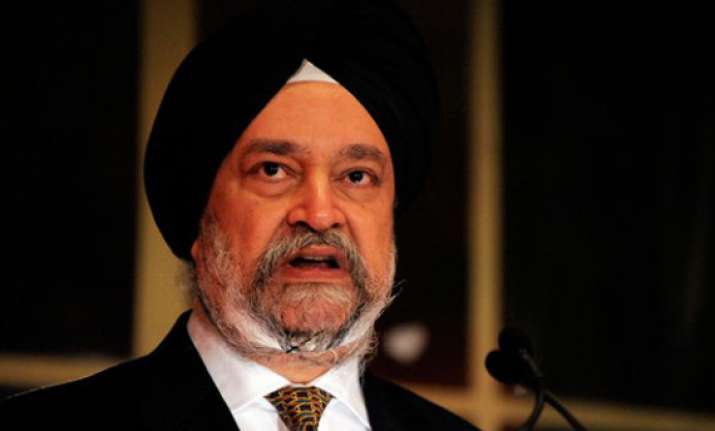 United Nations, Feb 1: Voicing its opposition to the use of force to resolve the crisis in Syria, India today asked all sides to cooperate with the Arab League and start a political process that should respect Damascus' sovereignty. 

"We are firmly of the view that all sides need to cooperate with the League of Arab States. A political process must begin without any further delay," Indian Ambassador to the UN Hardeep Singh Puri said in his remarks during a special session of Security Council at the UN headquarters here. 

"The process should be led by the Syrians and should respect Syria's sovereignty, unity and territorial integrity," Puri said at the meeting that was attended by US Secretary of State Hillary Clinton and her counterparts from Britain, France, Germany and Morocco.

The problem in Syria is not merely security-related, it is primarily political and economic and emanates from the Syrian people's desire to play a greater role in shaping their destiny, he observed.

Resolution of this problem cannot be found in violence or armed struggle and its violent suppression, Puri said, adding that nor can a solution be reached through prescriptions from outside.

"The Syrian people demand and deserve empowerment so that a Syrian-led and Syrian-owned political solution can be found in an atmosphere free of violence and bloodshed," he said.

Unequivocally and strongly condemning all violence in Syria, Puri said India sees the efforts of the League of Arab States in Syria in light of its support for a political resolution of the crisis.

"We had noted that the deployment of the League's Observer Mission across several areas in the country had had a calming effect and are disappointed that the Mission was suspended on January 28 on account of a serious deterioration in the form of continuing violence," he said.