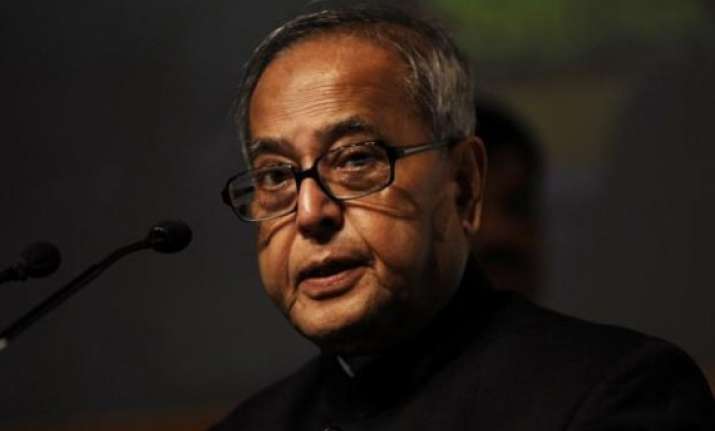 Helsinki: India and Finland will sign 19 pacts to step up cooperation in energy, fishing and education, besides exploring tie-ups in science and technology during President Pranab Mukherjee's state visit, the first in 26 years by an Indian president to this key Nordic nation.
The agreements would mainly cover deepening cooperation in higher education, IITs and Finnish universities. The pacts on the education front would be the major takeaway from the three-day visit of the President.
Talking to a group of visiting Indian journalists at his residence on the outskirts of Helsinki, Finnish President Sauli Niinisto today said there would be an "arrangement on civil nuclear cooperation" between India's atomic energy agency and Finland's radiation and nuclear safety authority. "I see no obstacle in cooperation with India" on this front, he president added.
Asked about Finland's stand on India's membership in elite nuclear clubs like Nuclear Suppliers Group (NSG), Missile Technology Control Regime (MTCR) and others, he said:
"We do support your (Indian) membership in the NSG. Also we encourage India to conform to even more robustly to non-proliferation regimes."
Niinisto said the relations between the two countries are very strong and hoped that President Mukherjee's visit will give a further fillip to ties to create "win-win" situation for all-round cooperation.  The bilateral trade is currently around USD 1 billion but there is scope for further improvement in new areas like cleantech, climate change, energy savings, biofuel, and educational ties.
Major imports of India from Finland include electronic goods, computer software in physical form, machinery except electric & electronic, paper board and manufactures, telecommunication equipment, power generating machinery, pulp and waste paper, transport equipment among others.
Over 130 Finnish companies have operations in India and 30 Indian companies, mainly in the software and consultancy sector, are working in Finland.
Main export items from India have been electronic goods, ready-made garments, cotton including accessories, manufactures of metals, pharmaceuticals and fine chemicals, machinery and instrument, coffee, rubber, iron and steel, petroleum products and leather.
Though R Venkataraman was the last Indian president to visit Finland in 1988, officials from both sides insisted that the bilateral ties have been steadily growing and the two nations enjoyed stable political relations.
Finland ranks among the most competitive economies in the world. The country is highly globalised and foreign trade forms an integral part of the business culture.
In the 1990s, knowledge drove economic growth and transformation and in less than a decade Finland became an information and communications technology specialised economy.
Asked about the formation of the BRICS or the BRICS bank by the world's biggest emerging economies, Niinisto said he did not think it was against the West or as a competition against the World Bank or the International Monetary Fund.
Niinisto praised India for the development work done by it in Afghanistan, saying what New Delhi was doing in the war-torn country was "very good."
He refrained from commenting on India and Pakistan ties.
Niinisto expressed concerns over the rise of the Islamic State in the Middle East and said his country was watching out for the terror group's activities as some 40 Finnish nationals have reportedly joined it in Syria.