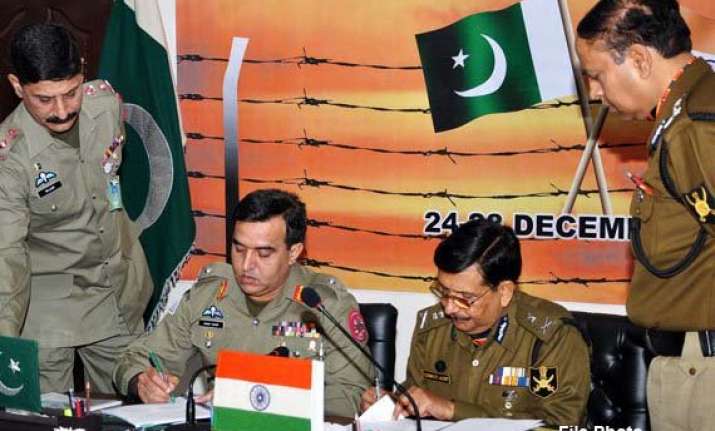 Lahore: The director general of Punjab Rangers Major General Tahir Javaid Khan said on Thursday that India was fighting "a small-scale war" with Pakistan on the border.
The Rangers DG said, Indian Border Security Force jawans used 3.48 million small firearms and more than 30,000 mortar shells. He however said, these firearms and mortar shells were used during the period between 2010 and 2014.
Such a large amount of mortar shells is not even used in a full-scale war, Major General Tahir Javaid Khan said.
He said, on October 6, oer 51,000 small firearms were fired across the border, while on October 7, more than 4,000 mortar shells, and on October 8, over 6,000 mortar shells were fired from the Indian side.
Maj Gen Khan said, though the firing appears to be military, there appears to be a political agendra behind the recent border clashes.