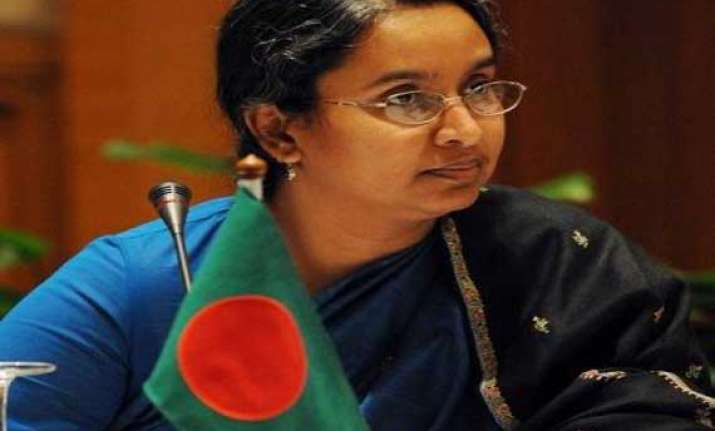 London: Bilateral ties between India and Bangladesh will be further strengthened irrespective of the government formed after the general election, a former Bangladesh foreign minister said here today.  
Dr Dipu Moni, former foreign minister and current chair of the standing committee on foreign relations in the Bangladesh Parliament, said the two governments will continue working closely on issues such as water sharing and border security.
"It is up to the Indian population to decide whoever they want as Prime Minister but whichever government takes over, our relations will only strengthen," Moni told reporters during his visit to London.
"Our experience has been that Indian foreign policy does not change to that extent when governments change. It is far more stable and we hope the environment of friendship and cooperation that has built up in the region will continue," she said.
The Awami League leader also talked about plans for a broader water-sharing agreement between the two countries in the coming years, including on the controversial Teesta River bordering West Bengal.