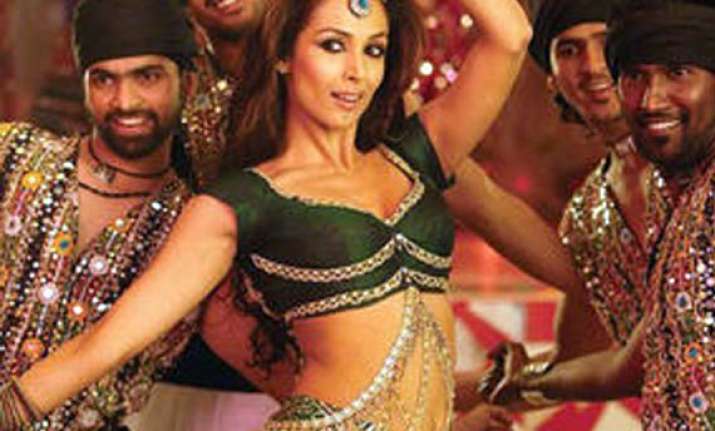 Kathmandu, July 31: A Nepali opposition leader on Thursday slammed beleaguered Prime Minister Jhalanath Khanal by comparing him with Munni in Salman Khan's film Dabangg and the Maoist leader Prachand with her darling.

Bemused ruling party politicians watched as former culture minister Minendra Rijal, whose Nepali Congress party is now in opposition, slammed the prime minister citing the popular bawdry Bollywood number.

53-year-old Rijal, an avid Bollywood film fan, mentioned the Munni song while mentioning the prime minister's alliance with Prachanda's Maoist party. The alliance had enabled Khanal to come to power in February but now Khanal is on the verge of losing his chair.

The Maoists, with only days left for a constitutional deadline to end, are pressing Khanal to reshuffle the cabinet and induct 24 ministers in the government from his party. The Nepali congress has threatened not to allow the reshuffle to happen and has been obstructing parliament since this month, asking Khanal to step down. The Maoists, on the other hand, have threatened to withdraw from the governemnt if the reshuffle is stopped.

Referring to Khanal's dilemma in parliament Thursday,  Rijal said the prime minister was tarnishing his own name because of his 'darling'.

"Don't tarnish your image by choosing as your darling lack of disagreement, conflict and dictatorship," Rijal said, obliquely referring to Prachanda and his party that in the past waged a civil war for 10 years.

While even the  prime minister's own party men and parliament Chairman Subash Nembang looked amused at the Bollywood reference, others were not.

Sarita Giri, an MP from Terai party Nepal Sadbhavana Party (Anandi Devi), objected, calling the reference sexist. However, the unflustered Rijal quipped that 'darling' had no gender.