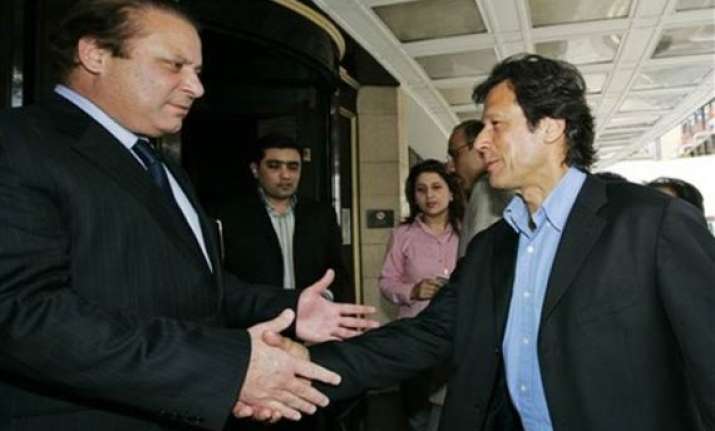 Karachi, Dec 20:  Pakistan Tehrik-e-Insaf Party chief Imran Khan said today that former prime minister Nawaz Sharif Was A club Cricketer, while he was a Test cricketer.
 
Talking to mediapersons, Imran Khan said, one needs to work hard  to play Test cricket. "General, Gilani will not be there to help you in Test cricket. You have to play on your own strength. One has to work hard and even face beatings".
 
Reacting to this, PML-N leader Ahsan Iqbal said, Imran Khan  should first play club cricket in politics and then think of playing test cricket in the political arena. 
 
PML-N is presently in a tizzy with Imran Khan addressing huge rallies across the country and even in Lahore, the political bastion of Nawaz Sharif.
 
Nawaz Sharif  had said  it was time to play a Ten10 match with Imran Khan.

Talking to newsmen in Karachi he said s a club cricketer, he used to blast away Imran Khan's in-swinging curve ball for a four on the fine-leg fence in such a way that the turf blew off the outfield.

In his Peshawar rally, Imran Khan had said that both Asif Ali Zardari and Nawaz Sharif were presently playing their last innings in politics.
 
Imran had said he would bowl both of them out with one ball. "We will send them back to pavilion very soon. We will not let them return," he told the cheering and flag-waving crowd.