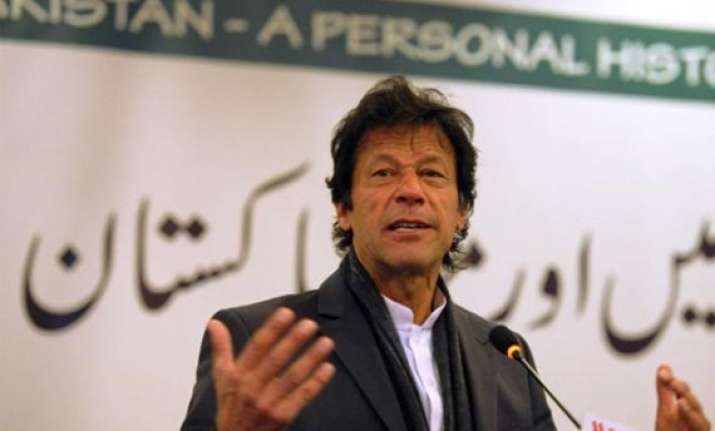 Mingora, Pakistan, Apr 1: Pakistan Tehreek-i-Insaf  chief Imran Khan on Sunday delivered his 'I have a dream ' speech  while addressing an election rally in Mingora, Swat.
Imran said: "I dreamt about playing for Pakistan at the age of nine and I played for the national team at 18.
"I dreamt of becoming world's best all rounder; in nine years time I became one.
"I dreamt of making Pakistan the best cricket team and winning a world cup; it took 10 years and we won in 1992.
"I dreamt of establishing a great cancer hospital, it took five years and Shaukat Khanum Memorial Cancer Hospital was created.
"I dreamt of a university like Oxford; I set up Namal University. Though, it is just the beginning for the institution.
"When I joined politics, I dreamt of Pakistani people rallying with me for a better Pakistan and on October 30, 2011 the 'tsunami' took over Pakistan.
"Four months back, I dreamt of Pakistanis celebrating in the streets and I realised PTI had swept the general elections."
Imran promised to bring one education system for both the rich and the poor. "We will spend five times more money on government schools."
For job opportunities, Imran said his government will promote technical education.
He said, he had experience  about  the health sector and he would fix the country's health system.
Repeating the promises he made in the recent Lahore rally, Imran said no MPA or MNA will be given funds in the name of development projects and only local authorities will have access to money allocated for the benefit of the people.
Criticising the lavish lifestyle of the rulers in Pakistan, the PTI chairman said all the "governor houses will be converted into sports grounds and libraries."