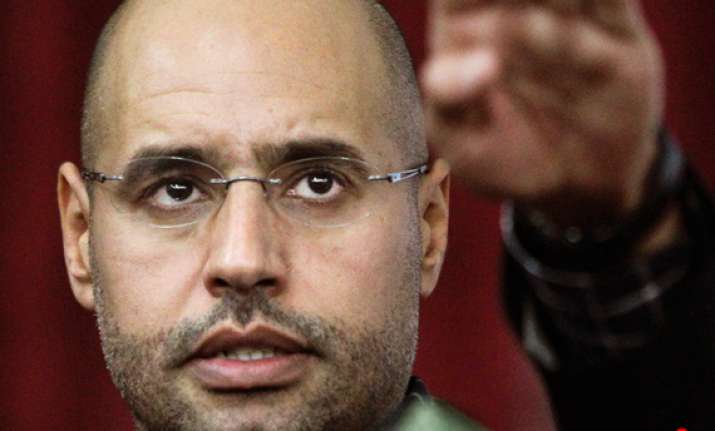 United Nations, Oct 29: The prosecutor of the International Criminal Court (ICC) said his office is in indirect contact with Saif al-Islam Gaddafi, son of former Libyan leader Muammar Gaddafi, on his possible surrender to face charges for crimes against humanity.
 
"Through intermediaries, we have informal contact with Saif," ICC's chief prosecutor Luis Moreno-Ocampo said in a statement.

"The Office of the Prosecutor has made it clear that if he surrenders to the ICC, he has the right to be heard in court, he is innocent until proven guilty." In June, The Hague-based ICC had issued arrest warrants against Gaddafi, his son and the country's intelligence chief, Abdullah al-Sanousi for their roles in attacks against protesters, hundreds of whom have been killed since the uprising began early this year against Gaddafi's regime as part of a wider pro- democracy movement across North Africa and the Middle East.

Moreno-Ocampo said his office is galvanising efforts to carry out the arrest warrants against al-Islam and Al Sanousi.  A group of mercenaries is offering to move al-Islam to an African country.

His office is also exploring the possibility of intercepting any plane that might be transporting al-  Islam in order to make the arrest.

"This is a legal process and if the judges decide that Saif is innocent, or has served his sentence, he can request the judges to send him to a different country as long as that country accepts him," Moreno-Ocampo added.