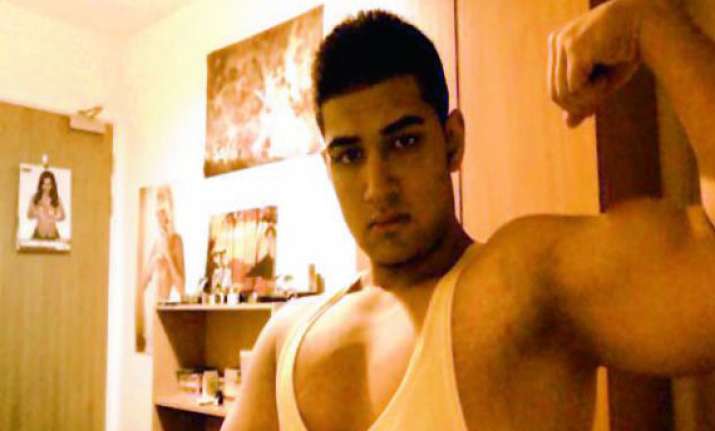 London, Feb 23: The 18-year-old son of a Hyderabad millionarire staying in the UK has died after taking fat-burning and muscle-enhancing pills, The Sun reported.
Sarmad Alladin was taken to a hospital in Surrey hours after he was praising the capsules containing the drug ,  Dinitrophenol or  Dymetadrine.
Sarmad Alladin, who had entered a gym for bodybuilding had been nicknamed 'Mr Muscles',  and he had posted this picture of himself on Facebook. He was living in university accommodation in Epsom, Surrey, while attending the specialist art and design university in nearby Farnham.
A friend told The Sun: 'He wasn't the type to put something like that into his body, so clearly they're misleading. I've cried so much since he died.'
Last week the University for the Creative Arts warned its students: 'It has come to the University's attention that some very dangerous weight-loss and body-building drugs could be circulating among students.
'If you have bought or obtained Dinitrophenol or Dymetadrine tablets online or anywhere else, please stop using them immediately. The drugs are potentially lethal.'
Vice-chancellor Dr Simon Ofield-Kerr said: 'As a university we are devastated by the untimely and tragic passing of one of our students, Sarmad Alladin. Our sympathies are with his family and friends at this difficult time.'
Last night Mr Alladin's family, who flew to UK from Hyderabad, were awaiting the results of a post mortem.
The drug DNP is sold mostly over the internet under a number of different names but contains 2, 4-Dinitrophenol.
A spokesman for Surrey Police said: "Surrey Police received reports of the sudden death of an 18-year-old man at Epsom General Hospital on Wednesday, February 13.
'The man, who is from Epsom, was brought into the hospital around 4am and was pronounced dead at 6.20am.
'Police are investigating the circumstances surrounding the incident. At this stage the death is being treated as unexplained but there is nothing to suggest any third party involvement.