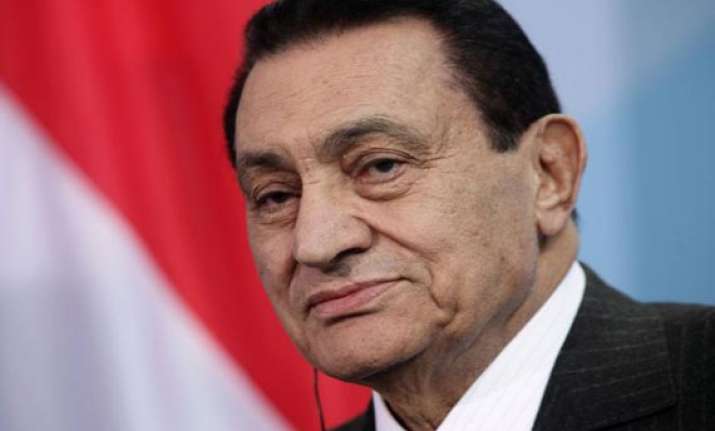 Cairo: Egypt's ousted leader Hosni Mubarak was transferred from Tora prison to the Maadi military hospital on Thursday, where he will be held under house arrest.
A small group of supporters gathered outside the hospital, waving banners with the former president's image.
"We are very happy that the president has been released, this man has never harmed us and we were living in security (under Mubarak), we left our doors open, honestly, we know now what he is worth," said one, Ahmed Mohamed Abdelaziz.
Prime Minister Hazem el-Beblawi had ordered that Mubarak be put under house arrest as part of the emergency measures imposed this month after a wave of violence sparked by the removal of Islamist leader Mohammed Morsi.
Thursday's move followed a court decision ordering Mubarak's release in relation to charges of receiving gifts from a state-owned newspaper.
The release threatens to stoke tensions in a country where many feel it shows the new military government is too close to the old regime.
But the decision to place him under house arrest instead of letting him go free appeared designed to ease some of the criticism over releasing Mubarak and to ensure that he appears in court next week for a separate trial.
Despite his release, the 85-year-old ousted leader still faces retrial on charges of complicity in the killing of protesters in the 2011 uprising against him, which could put him back behind bars.
His court case resumes next week.