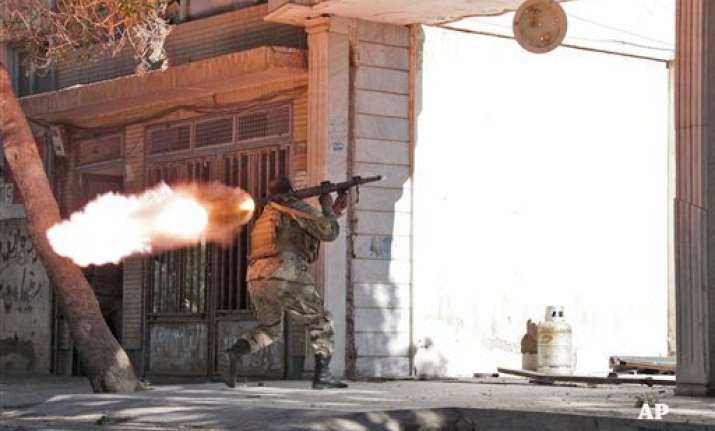 Kabul: Gunmen armed with heavy weapons including rocket propelled grenades today attacked the Indian Consulate in Afghanistan's Herat province during which all four attackers were killed, top Indian officials said.  All the diplomatic staff were safe.
Four gunmen were killed, one by ITBP (Indo-Tibetan Border Police) and two by Afghan police, who struck the Consulate which houses two buildings, Indian Ambassador to Afghanistan Amar Sinha said. 
In a pre-dawn assault, the gunmen attacked the building which houses the residence of Consulate General, Sinha said, adding that there were nine Indians in the mission apart from local Afghans.
One attacker was killed while climbing the wall to enter the premises of the consulate, Sinha said. 
Meanwhile, a spokesperson in the Ministry of External Affairs in New Delhi said, "India's Consulate in Herat, Afghanistan attacked. Brave ITBP (Indo-Tibetan Border Police) personnel and Afghan soldiers rebut attackers. All are safe."
The spokesperson said that operation is underway. 
"India-Afghanistan officials (were) in touch on attack on India's Consulate in Herat. Foreign Secretary Sujatha Singh (was) monitoring (the) situation," the official said.