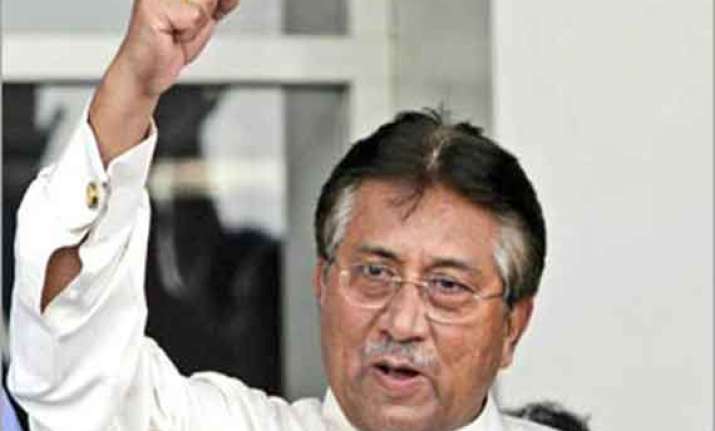 Islamabad : A special court in Pakistan formed to try former president Pervez Musharraf for high treason resumed its hearing Monday.
The 70-year-old is facing the charge of high treason, which can carry the death sentence, for imposing Emergency and subverting the constitution in 2007.
Musharraf's lawyer Khalid Ranjha presented his arguments before the three-judge panel headed by Justice Faisal Arab, reported the Dawn online.
During the hearing, chief prosecutor Akram Sheikh allegedly said Rana Ejaz, Musharraf's counsel, had attempted to attack him.
Justice Arab said it would be decided after a review of the CCTV footage and asked Ranjha to present his arguments.
On Feb 7, the court ordered Musharraf to appear before it Feb 18 after he failed to attend the court's proceedings.
The court said an arrest warrant would be issued for the former army chief if he failed to appear before it again.
Musharraf has been in a military hospital in Rawalpindi since Jan 2 when he complained of a heart problem while being driven to the court for a hearing.