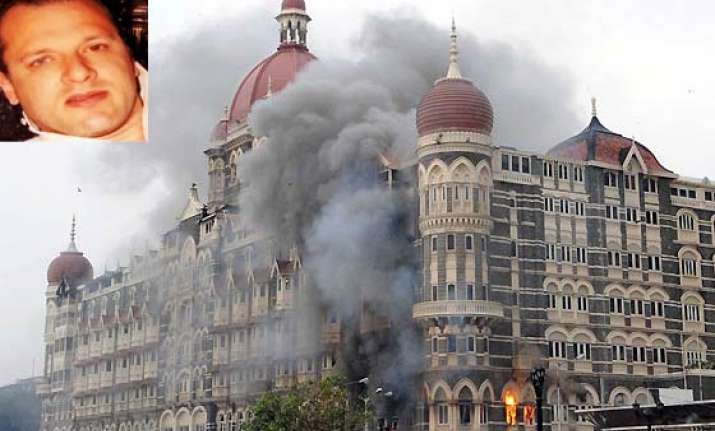 Chicago, May 25: In his last surveillance trip to India before 26/11, David C Headley, the Mumbai attacks terror accused, at the instruction of his Pakistani handler Major Iqbal bought 15 red bracelets to be worn by the attackers so that they can disguise as Hindus, according to unsealed court documents released today. 
In July 2008, Headley returned to Mumbai for the fifth time to carry out instructions and surveillance activities, during which he conducted surveillance of a number of locations, including the Taj Mahal hotel, Oberoi Hotel, Leopold Café, Chabad House, the train station, various potential landing sites.

Headley also visited a Hindu temple, where he purchased approximately 15 red bracelets commonly worn by followers of the Hindu faith, the court documents said.  While Headley was performing this final surveillance in advance of the Mumbai attack, Major Iqbal attempted to contact Headley through Tahawwur Hussein Rana and obtain a status on his efforts, it said.

Once his surveillance was completed, Headley returned to Pakistan and gave Sajid Mir the GPS device so that its contents could be downloaded.

Headley and Sajid watched the surveillance videos together and discussed Headley's recommendations based on his surveillance.

"Headley gave Sajid the approximately 15 red bracelets he had purchased and recommended that the attackers wear the bracelets during the attack in order to disguise themselves.  Once the GPS was downloaded, Headley kept possession of it.  Headley also met with Major Iqbal, and again debriefed him not only on what he had done, but also his discussions with Lashkar leaders," he said.

Federal prosecutors said from July to November 2008, Headley met with Lashkar leaders, including Sajid and Abu Qahafa, several times and learned additional details regarding the planning of the attacks.

"Sajid discussed ways the attackers could rob the jewelry store in the Taj Mahal hotel and how those stolen items could be taken out of Mumbai and sold," it said.  Sajid stated that Zaki planned the Mumbai attack and wanted to control all aspects of the assault. 
Sajid explained to Headley that the attackers - who were referred to as the 'boys' - were training in a camp in Pakistan under Sajid and Abu Qahafa's supervision, and that Abu Qahafa was with the boys every step of the way.  Sajid told Headley that they were training 12 attackers, but only planned to use 10. As a part of their training, Sajid told Headley that the attackers were being taught to swim and given nautical training.Later, Sajid told Headley that six of the boys did not know how to swim and Sajid, at Headley's suggestion,bought the boys life vests, according to the documents. PTI