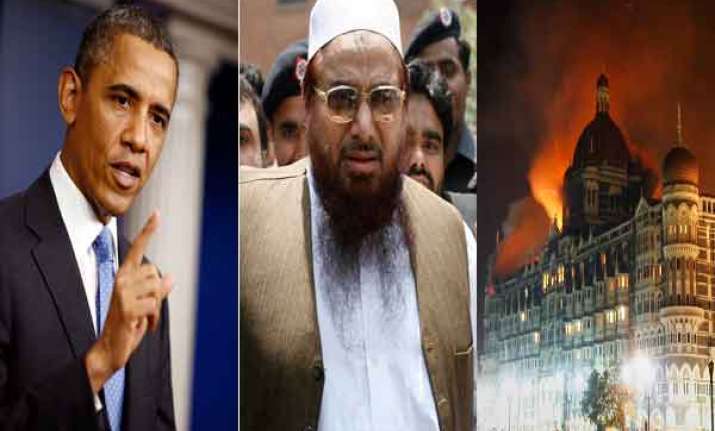 Lahore: The Amir(leader) of  Jamat ud Dawa (JuD),  formerly Lashkar-e-Taiyaba, Hafiz Saeed Thursday said that US president Barack Obama has fallen prey to Indian propaganda about Kashmir and cross-border terrorism.
"It is a thing of regret that US President Obama without making his investigation into the Indian propaganda went ahead and 'issued a statement against us", the terror outfit leader told a Pakistani TV channel.
Hafiz Saeed claimed,  the Supreme Court of Pakistan in its judgement had already declared that no charge was proved against Jamaat ud Dawa.
"India too has failed to hand over any evidence to Pakistan on Mumbai attacks in the past five years," he said.
He said if evidence exists against his outfit,  then the same be presented before the courts instead of leveling allegations. Hafiz Saeed has been the mastermind of 29/11 Mumbai terror attacks carried out with the help of Pakistani espionage agency ISI.