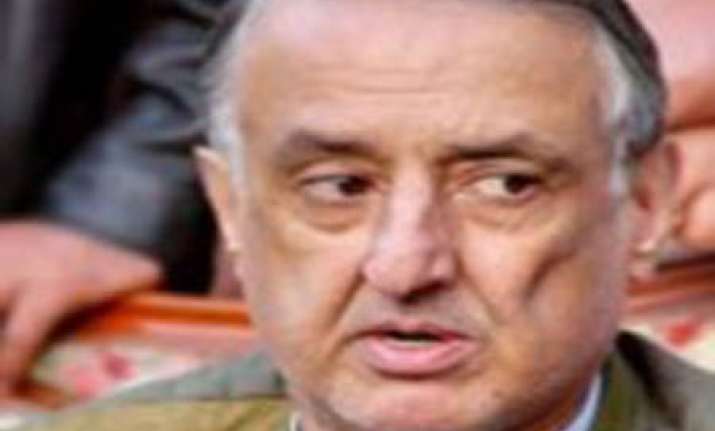 Karachi, Jun 26 : At least five people including Taleh Bugti, the grandson of slain Baloch nationalist leader Nawab Akbar Bugti were killed and nine others injured in a clash between two groups in Defence residential area of Karachi, Geo News reported.

According to police, the shoot out occurred during a private function in a bungalow located at Khayaban-e-Rahat as a result four people were killed on the spot while ten including Taleh Bugti, grandson of Nawab Akbar Bugti were injured. The injured were rushed to a private hospital.

Taleh Bugti succumbed to his injuries in the hospital. The other dead are identified as Kamran, Dr Iqbal and Banti, while the identity of one could not be ascertained.

The injured included Zeeshan, 28; Ziauddin, 19; Zahid Fazal, 27; Faraz Amir, 22; Irfan Adnan, 33; Qamar Din, 30; Shahbaz Habib, 30; Bilal Arshad, 25 and Esa Jalaluddin, 28.

SP Clifton Tariq Dharejo said that several people have been held from the bungalow.

Baloch nationalist leader Nawak Akbar Khan Bugti was the leader of Jamhoori Watan Party. He was governor and chief minister of Balochistan during different periods. He led the Baloch tribal uprising and was killed inside a cave in a shell explosion on August 26, 2006. Six Pakistani troops including one colonel & two majors also died who went there for negotiations On September 1, 2006 Bugti was buried in Dera Bugti with three locks on his coffin, next to the graves of his son and brother. His family, who wanted a public funeral in Quetta did not attend the burial, they protested against his body being locked in the coffin.

The Bugti grandsons consist of Brahamdagh Khan Bugti (son of Rehan Khan Bugti), Mir Aali Bugti (son of Salim Bugti), Washane Bugti and Sarang Bugti (grandsons of Sardar Ahmed Nawaz Bugti). Ahmad Marri and Muhammad Marri (sons of Humayun Khan Marri), Shahzain Bugti, Taleh Bugti and Gohram Bugti (sons of Talal Bugti).