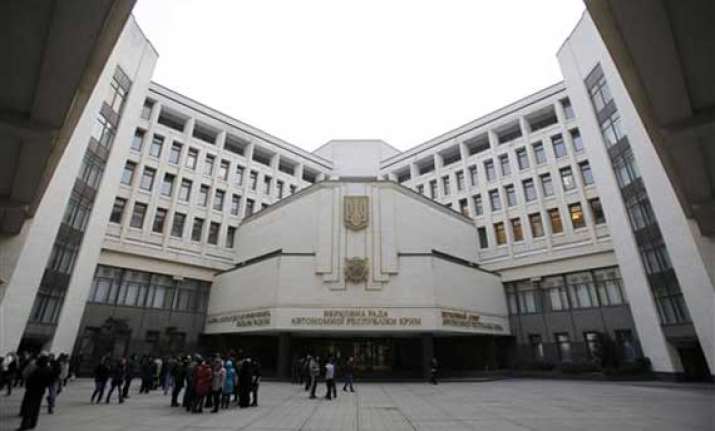 Simferopol, Ukraine : Ukraine put its police on high alert after dozens of armed pro-Russia men stormed and seized local government buildings in Ukraine's Crimea region early Thursday and raised a Russian flag over a barricade.
The renewed tension in this strategic peninsula that houses Russia's Black Sea fleet comes as lawmakers in Kiev were expected to approve the new government in the wake of the president fleeing the capital after months of protests over his decision to scuttle an agreement with the European Union in favor of stronger ties with Russia.
Russia has questioned the legitimacy of the new Ukrainian authorities after pro-Russian President Viktor Yanukovych fled last week, and it has accused them of failing to control radicals who threaten the Russia-speaking population in Ukraine's east and south, which includes the Crimean Peninsula.