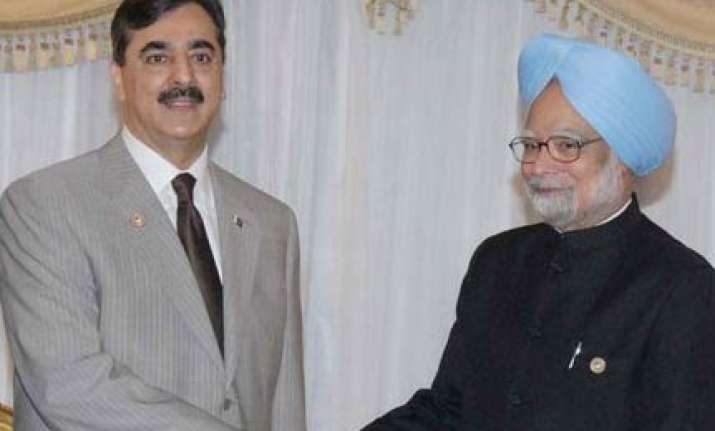 New Delhi: Responding to India's aid to flood-hit people in his country, Pakistan Prime Minister Yusuf Raza Gilani on Friday sent five boxes of mangoes to Prime Minister Manmohan Singh as a gesture of gratitude.
The Prime Minister's Office received five boxes of mangoes from the Prime Minister of Pakistan, a PMO spokesman said here.
Earlier in the day, Pakistan had accepted India's offer of USD five million in aid for flood relief in the country.
Singh had spoken to Gilani yesterday and offered more assistance in handling flood relief.
Three weeks of unusually heavy monsoon rains triggered flash floods in Khyber-Paktunkhwa, Punjab, Balochistan and Sindh provinces of Pakistan, affecting 20 million people.
Over 1,700 people have died and the UN says more than 650,000 people are without shelter while six million desperately need emergency aid. Tens of thousands of villages are still under water.
Gilani sent the cartons of mangoes to Singh as a gesture of goodwill. Gifts of Pakistani mangoes were also sent to several world leaders, including heads of Arab states.
The mangoes were sent to the world leaders in keeping with Pakistan's tradition of gifting the fruits to dignitaries every year.
The gift from Gilani marked the latest round of "mango diplomacy" between India and Pakistan. Earlier this year, Singh sent Alphonso mangoes to Gilani in May.
 Indian leaders, officials and journalists who travelled to Islamabad in June for a series of bilateral meetings and a SAARC conference were gifted cartons of mangoes by Interior Minister Rehman Malik.   In the 1980s, then prime minister Indira Gandhi and military ruler Zia-ul-Haq had exchanged gifts of mangoes and former President Pervez Musharraf had sent mangoes to former premier Atal Behari Vajpayee in 2001. PTI