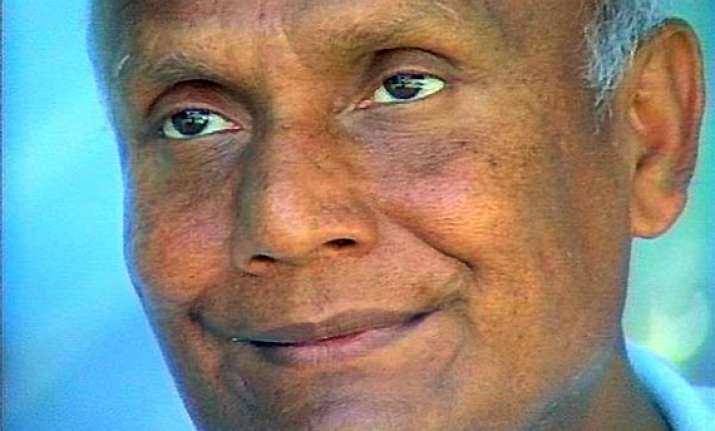 New York: A giant torch, which is a replica of the Olympic torch, was unveiled here in honour of Indian spiritual leader Chinmoy Kumar Ghose.  
The giant 25-foot tall torch, considered the world's largest, was unveiled by Ashrita Furman, 59, who holds numerous Guinness Book World records.  
The torch was unveiled to honour the 50 years of Ghose - renowned as Sri Chinmoy - coming to New York from India in April 1964.
The huge torch is 11 times larger than the Olympic torch used in the 1998 Winter Olympic games to carry the flame from Athens to Nagano in Japan and weighs 1200 kg.  
Furman, who constructed the aluminum and steel torch over three weeks, credited the teachings of Ghose for his inspiration. Through the torch, Furman could make a new Guinness record.
Commemorating Ghose's 50 years in the US, the Sri Chinmoy Oneness-Home Peace Run, a global torch relay to promote international friendship and understanding, was launched last week at the United Nations with 50 Ambassadors and diplomats and over 300 international runners.  
The ambassadors and runners also set a new Guinness record for reciting a poem on peace by the spiritual leader in 206 languages.
The peace run torch relay was founded by Ghose in 1987.  Since its inception, the relay has been held across 140 countries.