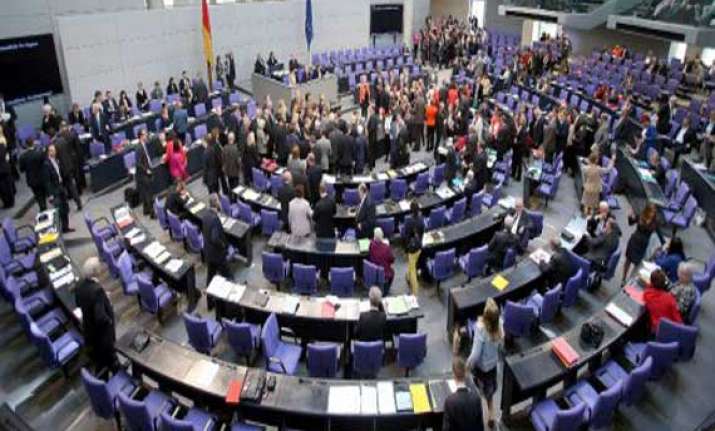 Berlin: German parliament on Thursday voted to tighten Germany's asylum law to contain the flow of asylum seekers from Balkan countries, media reports said.
The new law declares Serbia, Macedonia and Bosnia-Herzegovina "safer countries of origin", where no political persecution is to be feared, Xinhua quoted German television ARD as saying in a report.
Asylum applicants from those countries could then be sent back to their homeland more quickly, according to the report.
German Interior Minister Thomas de Maiziere said the previous asylum rules were going at the expense of the people who really need protection, for example, those from war-torn Syria.
The minister referred to the sharp increase of asylum seekers from the three Balkan countries in recent years. However, only one percent of the applicants have been recognised, he said.
Currently, nearly one-fifth of the total asylum requests in Germany are from those countries. Most of the asylum seekers are considered economic migrants and there is reportedly a growing lack of understanding among the German population.