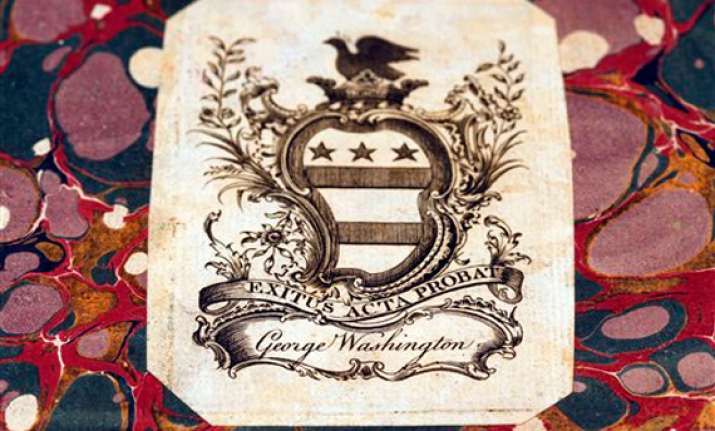 New York , Jun23: A book once owned by George Washington containing his annotated copy of the U.S. Constitution has sold for nearly $10 million at a New York auction.
A spokesman for Christie's auction house says it's a new world record for a historical document.
Christie's says the bidder was a representative of the nonprofit educational organization that operates the museum at Washington's Virginia home.
The 223-year-old book has "President of the United States" on the cover and also contains a copy of the Bill of Rights.
Washington added brackets and notes that highlighted key passages about the responsibility of the president.
It sold for $9.8 million Friday to the Mount Vernon Ladies' Association of the Union. The book will be returned to the library at Mount Vernon.