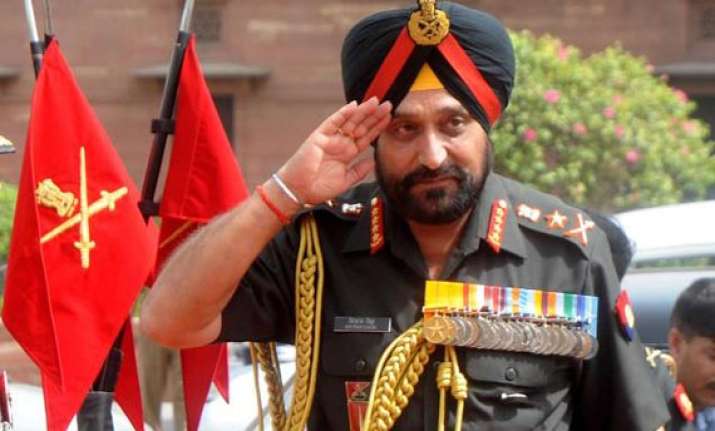 Washington: Indian Army Chief Gen Bikram Singh and top US military leadership have discussed ways to enhance bilateral defence ties through joint training exercises and military exchanges to advance India's military interests. Singh visited important US defence establishments and met a number of high-ranking defence and civilian officials here during his four-day trip that ended on December 5.  
Singh and US Army Chief of Staff Gen Ray Odierno discussed the ongoing army-to-army cooperation and opportunities to further strengthen bilateral cooperation through joint training exercises and military exchanges. General Singh also utilised the opportunity to discuss the US-India defence relationship with other senior US military leadership and advance India's military interests, according to an official statement.
Before his trip, the Indian Army had said that the visit assumes special significance in the light of enhanced defence cooperation between the two countries over the last few years and rapidly increasing defence engagements under the new framework for India-US defence relations.
Noting that present cooperation between the two sides was on a rise, the Army had said it "encompasses equipment procurement, exchange of delegations, training and conduct of joint exercises. It is notable the US undertakes maximum number of joint exercises with India among all nations." Singh was inducted into US Army War College International (UAWSC) Fellows Hall of Fame, an outstanding honour in the international military community. Singh, an alumnus of the USAWC, delivered a keynote speech to its class of 2013-2014.