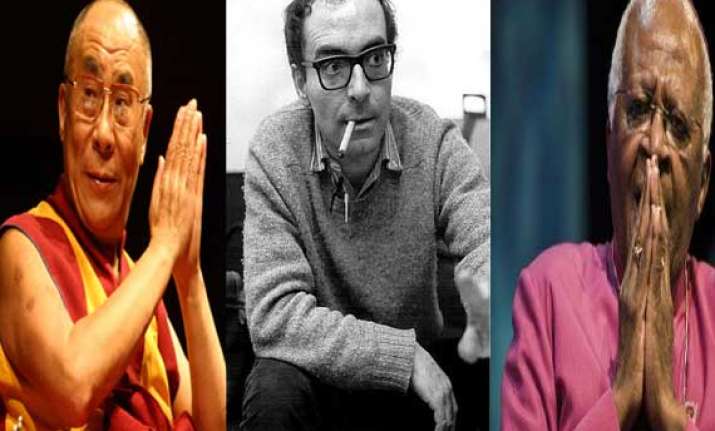 Paris: Sixty six Nobel laureates and 203 European parliamentarians have sought the release of people caught in the ongoing conflict in the Gaza Strip.
"There are two ways to stop rockets from the besieged (Gaza) enclave. Either bombard the Strip into more ruins, and add tens of thousands of wounded, maimed and killed to the appalling toll of 1,500 civilians (400 of them children) killed and over 9,000 wounded in July - or stop ignoring the plight of Gazans by addressing the roots of the confrontation while providing Israelis the essential security they need," they said in a joint communique under the platform Peace Lines.
"The policy of transforming human beings into bargaining chips and cannon fodder must end. Israelis, Palestinians, the people of the world have had enough," they stated.
Among the notable signatories of the campaign are the Dalai Lama, Archbishop Desmond Tutu of South Africa, Irishman John Hume, ex-US president Jimmy Carter, American author Toni Morrison, film director Jean-Luc Godard, Nigerian author Wole Soyinka, and Israeli writers David Grossman and Amos Oz.
Former president of the European Parliament, Jerzy Buzek, and six vice-presidents of the European Parliament in 2014 -- Mairead McGuinness, Ildiko Gall-Pelcz, Ryszard Czarnecki, Sylvie Guillaume, Ulrike Lunacek and Dimitrios Papadimoulis -- have also signed the communique.