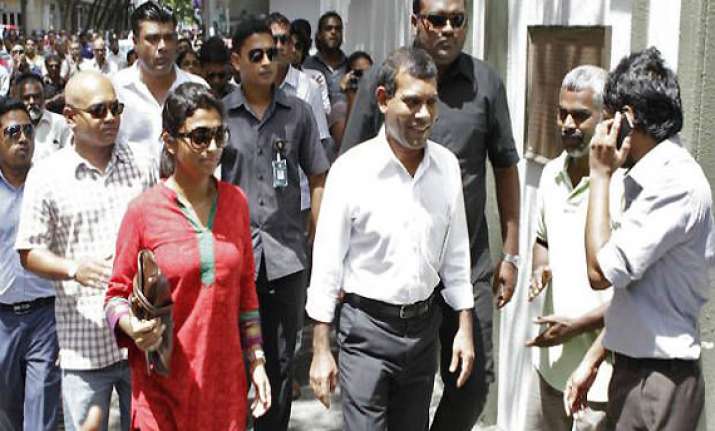 Male, Feb 23: Former Maldives president Mohamed Nasheed left the Indian high commission on Saturday, 11 days after he sought refuge following an arrest warrant against him in a court case.
A large number of his supporters gathered outside the Indian chancery to greet Nasheed as he left the premises.
Nasheed entered the high commission February 13 when an arrest warrant was issued after he failed to attend court for what he called a politically-motivated trial aimed at disqualifying him from the presidential election slated for September 7.