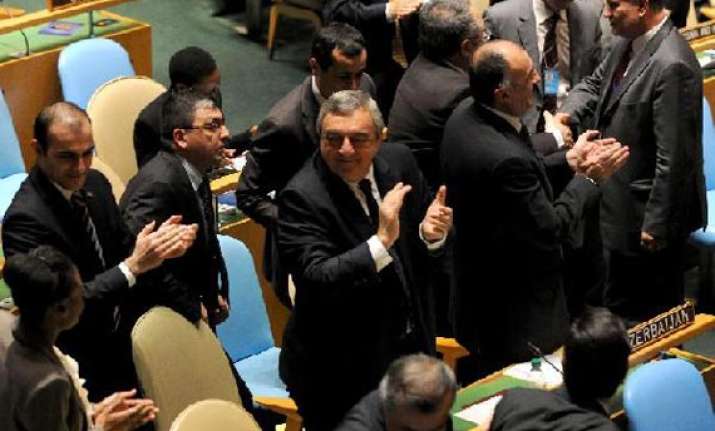 United Nations : The UN General Assembly Thursday elected Chad, Chile, Lithuania, Nigeria and Saudi Arabia to a two-year term in the UN Security Council (UNSC), the organisation's most powerful body.
The new members will begin their two-year term Jan 1, 2014, replacing Azerbaijan, Guatemala, Morocco, Pakistan and Togo, Xinhua reported. All the five new council members were elected in the single round of secret ballots at the General Assembly.
Nigeria garnered 186 votes, Chad won 184 votes, Saudi Arabia 176, Lithuania 187 and Chile 186, said John William Ashe, the president of the UN General Assembly.
Chad, Saudi Arabia and Lithuania have never served on the most powerful UN body while Nigeria and Chile have both been on the council four times previously.
To be elected, a country must win support from two-thirds of the 193 General Assembly members, or 129 votes.
According to the UN Charter, the 10 non-permanent members of the Security Council are elected by the General Assembly, with five elected in October each year.
The remaining five seats belong to the veto-wielding permanent members, namely Britain, China, France, Russia and the US.
Under the UN Charter, the Security Council has the primary responsibility for the maintenance of international peace and security.