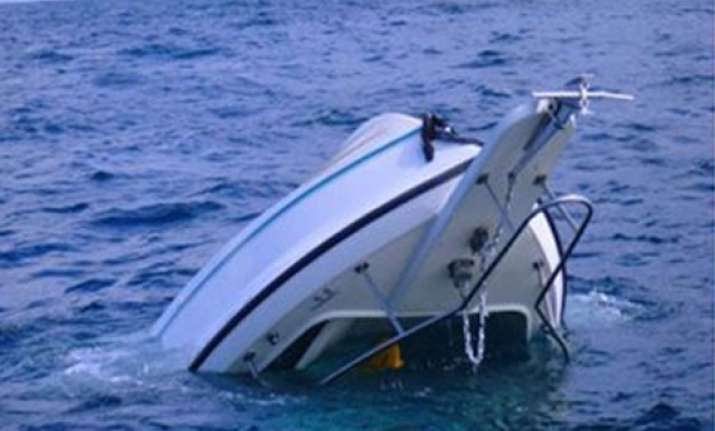 Karachi, Sep 10: A boat carrying almost 25 fishermen sank off near the Ibrahim Hyderi shore in Karachi on Sunday, raising fears of the death of all passengers, Fishermen Co-operative Society said.
According to the society, the boat, named Al-Rahman, was missing after it started a three day journey in the afternoon on Sunday. 
Fishermen on the other boat told the society that they saw Al-Rahman sinking in the water.  
Pakistan Maritime Security Agency had been informed regarding the incident.