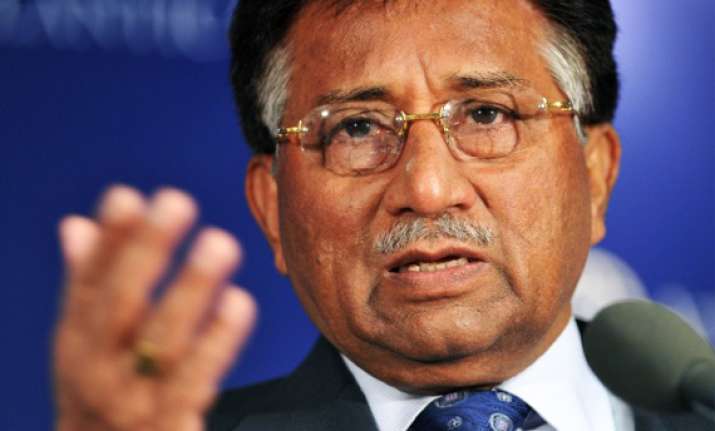 Islamabad, Jun 6: Pakistani authorities on Tuesday filed a petition in an anti-terrorist court seeking permission for the trial in absentia of former president Pervez Musharraf in connection with the assassination of ex-premier Benazir Bhutto.
The Federal Investigation Agency filed a petition with the anti-terrorism court in Rawalpindi.  
Musharraf has been living in self-exile in London and Dubai since early 2009. The court has already declared him a "proclaimed offender" or fugitive for failing to cooperate with investigators.
Musharraf has also been accused of not providing adequate security to Bhutto when she returned to Pakistan from self-exile in late 2007.
Bhutto was assassinated by a suicide bomber two months after her return.
"Under clause 19 and sub-section 10 of the Anti-Terrorism Act, any accused can be sentenced to five to 10 years' rigorous imprisonment on completion of the trial in absentia," senior public prosecutor Chaudhry Zulfiqar Ali said.  
He said the anti-terrorism court, in light of the chargesheet submitted by the FIA, had declared Musharraf a fugitive and directed authorities to freeze his assets.  
Around three weeks ago, the FIA had informed Interpol that the arrest warrant issued for Musharraf by the anti-terrorist court will remain valid till its compliance. 
"Interpol had asked the FIA about the expiry date of the arrest warrant.
In response, we informed them that it will remain valid till the arrest of Musharraf," Ali said.  
Interpol has also been informed that the arrest warrant was issued in the light of the FIA's chargesheet and due to Musharraf's continued absence from court proceedings.