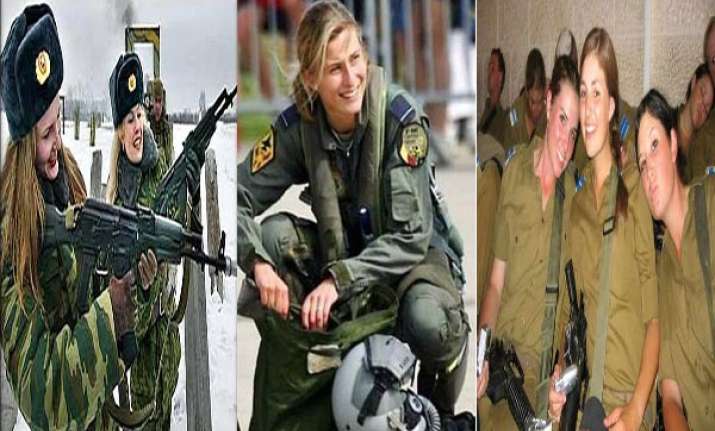 New Delhi: It was from the beginning of the 1970s that most Western armies began to admit women to serve active duty in Armed forces though the history of  women in the military is more than 400 years old.
In the beginning women braved the battlefront as nurses and aides but the role of women in combat has always been controversial.
During World War I the only belligerent country to deploy female combat troops in substantial numbers was Russia.
Later during World War II over 500,000 women had combat roles in anti-aircraft units in Britain and Germany, and frontline units in Russia.
After World War II, many countries have expanded their women armed forces.
Some of the military forces have so beautiful and stunning women officers that anyone would love to date them.
Here are some pics of beautiful women soldiers from across the world: