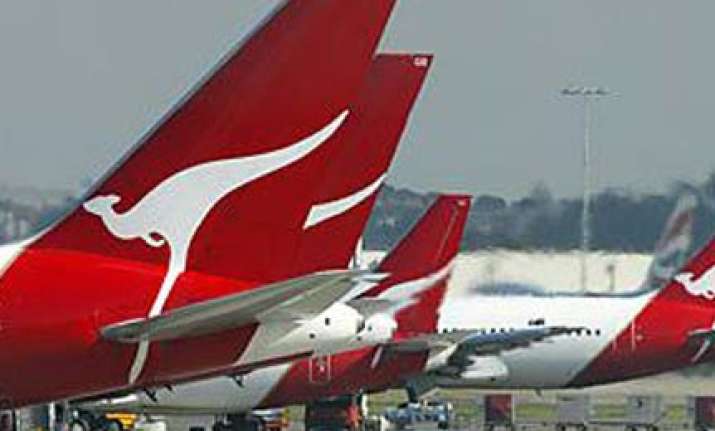 A "mile-high" sex romp involving a female Qantas employee and a male passenger is being investigated by the airline.
Sources told the Herald Sun the pair were sitting side by side in business class on a Melbourne-Los Angeles flight on October 6 when passion got the better of them. 
The woman, not an air hostess, was travelling to the US on a discounted staff ticket and drank several glasses of champagne before the incident. 
The fondling began when the cabin lighting was turned down during the 11-hour trip. Other passengers complained the pair tried to hide the encounter beneath a blanket. 
The pair were ordered to desist by the senior flight attendant, then ordered to sit in different sections of the plane.
Qantas would only say: "The matter is being dealt with. The employee has returned to work."