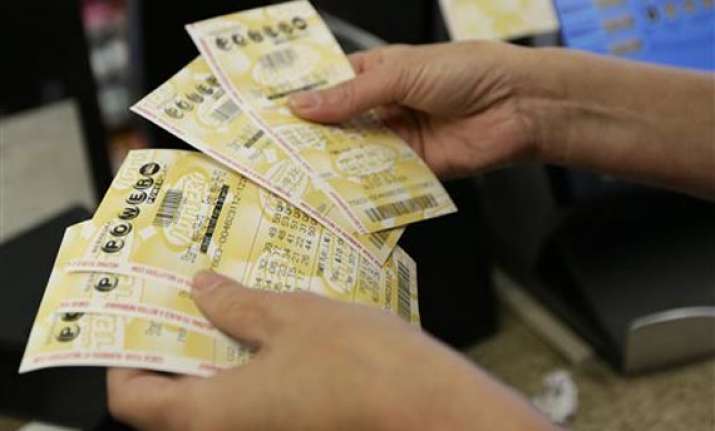 Vienna/Brussels/Paris, Jun 8: People across Europe were buying EuroMillions lottery tickets, hoping to scoop up a "Super Jackpot" of around 100 (m) million euro (132 million dollars) on Friday.
Lines at tobacco shops in Vienna, Brussels and Paris were already long, as people queued to buy tickets.
Buyers expressed various dreams as they filled in what they hoped would be the winning ticket.
Renate Marschallek from Vienna said she wanted to support her son with money and also travel.
Suada Dedalic from Croatia said she would rather buy herself a big house with an equally big garden "so I can have barbecue every day."
Others had more modest aspirations.
Wolfgang Reinagel just wanted to move to the countryside.
"And the rest of the money - because I'm probably not going to need that much - I would give to charity," he said.
A Belgian woman had her own, unique reason for playing.
"I am doing it for the pleasure I get just before the drawing of the numbers, and afterwards I say, 'well, it will be for the next time'!" said Maggy from Brussels.
But apart from the thrill, she also would help people in need, she said.
The first super jackpot of more than 100 (m) million euros was won March 29 by a French player who pocketed 132,486,744 euros (around 175 (m) million US dollars).
Every year, the ten lotteries of Spain, the United Kingdom, France, Luxembourg, Belgium, Switzerland (two lottery), Portugal, Ireland and Austria offer one or more "Super jackpots ".