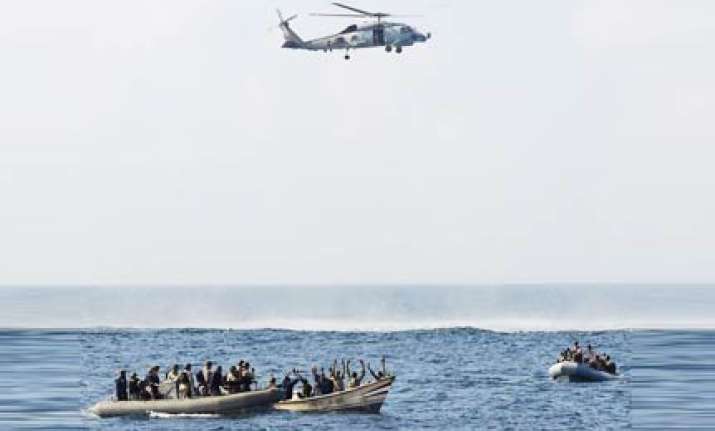 Nairobi, Kenya: The European Union Naval Force says pirates attacked a chemical tanker in the Gulf of Aden early Tuesday but that an EU helicopter sent to the scene stopped the attack.
The EU force says the Norwegian chemical tanker MV Bow Saga sent a distress call that it was under attack by a pirate skiff with seven people on the board. The pirates shot at the tanker's bridge, damaging the windows.
The Spanish frigate SPS Victoria sent a helicopter 10 minutes after the first distress call, and the pirates stopped the attack. A second EU team stopped the pirate skiff and boarded it, finding weapons.
The attack is the second in two days in the Gulf of Aden. On Monday, pirates hijacked a Panamanian-flagged cargo ship with 23 crew onboard. AP