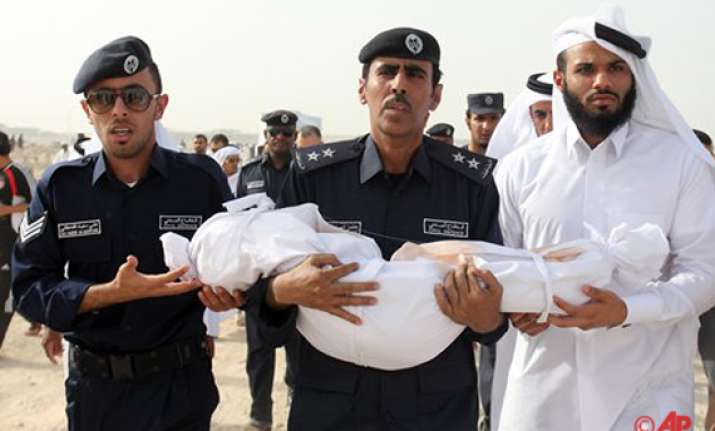 Doha, Qatar Jun 14: Investigators in Qatar say faulty wiring on a fluorescent light sparked a fire last month that killed 19 people, including 13 children, in the Gulf nation's biggest mall.
The report into the May 28 blaze also says shortcomings in safety planning by mall staff and at a daycare center contributed to the "catastrophe." The findings were released late Wednesday
The fire began in a store and quickly moved into the adjacent daycare center catering to Qatar's large expatriate communities.
Among those killed were 2-year-old triplets from New Zealand and four teachers at the nursery. Two firefighters also died.
The report says there was no evidence the fire was premeditated.
At least five people, including the daycare center owner, have been detained as part of the probe.