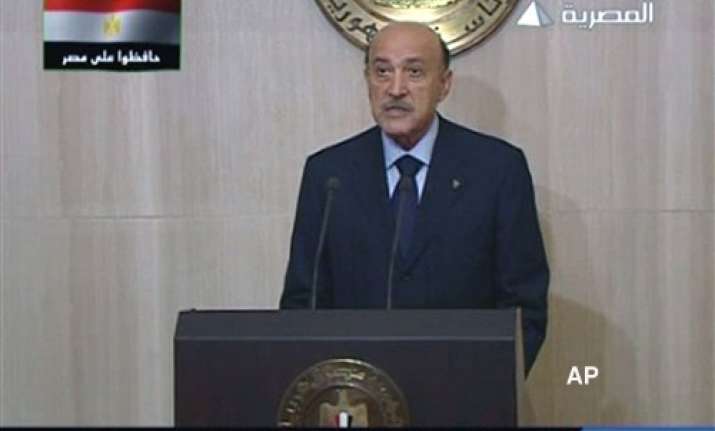 Washington, Feb 5 :  Egypt's newly appointed Vice President Omar Suleiman, tipped to head a transitional
government in the nation, survived an assassination attempt which left two of his bodyguards dead.
The incident was reported by Fox News which said that the attempt had been made on January 29 when his motorcade had come under attack.
Quoting US officials, Fox said, "such an attempt on the life of Omar Suleiman would mark an alarming turn in the uprising against the government of President Hosni Mubarak, who only recently named Suleiman as Vice President in an effort to quell the unrest and possibly line up a successor."
The officials described it as an organised attack on Suleiman's motorcade.
The Vice President post was empty when Mubarak tapped Suleiman for the job after the massive anti-government protests began. Suleiman would stand to take over as interim leader of Egypt in some of the proposals reportedly being considered for an expedited political transition.
Fox news said Suleiman also comes up with an image problem of his own after serving as head of Mubarak's intelligence forces.
"As spy chief, he was known for his strong-arm tactics and was seen as one of the region's most feared and revered intelligence chiefs," Fox news said.
It isn't immediately clear who was behind the assassination attempt, the channels said. White House Press Secretary Robert Gibbs, however, refused to comment on the issue.
"I am not going to... get into that question," Gibbs was quoted as saying.
The reported attack on Suleiman comes amid reports of a rocket propelled grenade being fired at the state security headquarters in the port city of El-Arish, setting the building on fire.
Unknown attackers today blew up a gas terminal near,the Israeli border. PTI