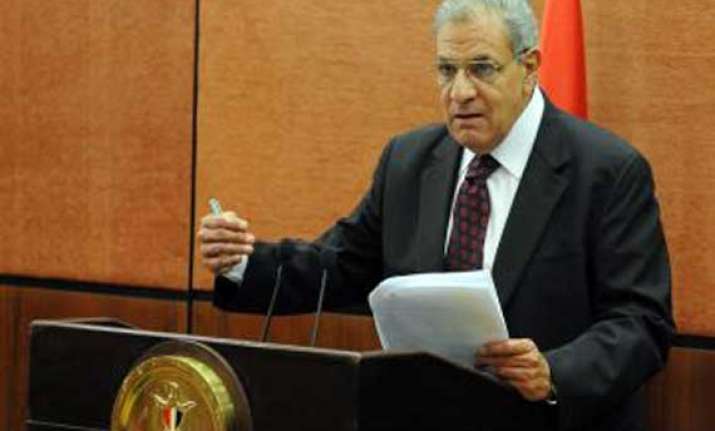 Cairo: Egypt's new Prime Minister Ibrahim Mahlab urged citizens to stop strikes and protests to let the production process to continue in a nation hit by a three-year turmoil.
"I understand life pressures and hard living conditions," Xinhua quoted Mahlab as saying in a televised speech, adding "I realise that many demands require speed response, and they are being considered seriously."
The former government of Hazem al-Beblawi left behind a wave of strikes held by public transport and textile workers, garbage collectors and health staff for service improvement and higher wages.
The new government also realizes the current challenges and would seek better future, Mahlab stressed, adding some people look at the current stage with despair and frustration, but "we see it as a stage of hopes and a good start for better future".