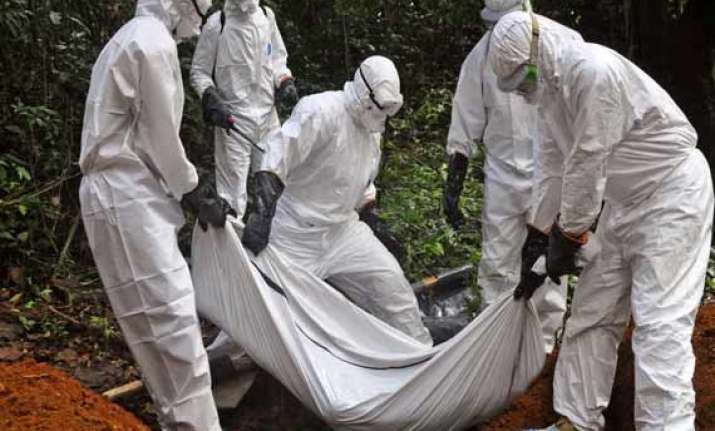 Freetown, Sierra Leone (AP) -- The number of people infected with Ebola in western Sierra Leone, on the other side of the country from where the first cases emerged months ago, is soaring with more than 20 deaths daily, the government and local media reported Tuesday.
New confirmed cases of Ebola that emerged Monday in two Ebola zones in and around the capital Freetown numbered 49, the National Ebola Response Center reported Tuesday. There are 851 total confirmed cases in the two zones, called Western Area Urban and Western Area Rural, the center said. But there were no new cases in the eastern districts of Kenema and Kailahun, which previously had been an epicenter of the outbreak and where there have been a total of 1,012 confirmed cases.
There was no immediate official explanation of what has caused the drop in reported new cases in those eastern areas. But Margaret Harris, the World Health Organization's spokeswoman in Sierra Leone, said: "Definitely too early to say its been beaten there."
 
Eds: Adds details; information from Rwanda. With AP Photos.