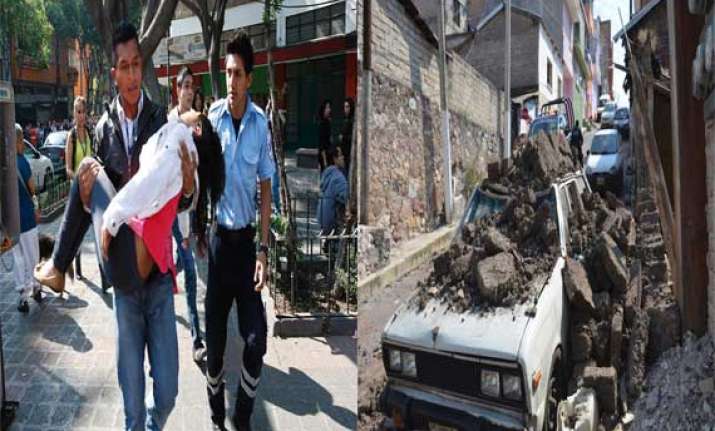 Guatemala City: At least three people were killed in Guatemala Monday in a 6.4 magnitude earthquake with its epicentre in southern Mexico, Guatemalan national emergency management office director Alejandro Maldonado said.
Some residences and public buildings collapsed in western Guatemala, officials said.
An alert has been issued in the wake of the powerful quake, which mainly affected San Marcos province, located on the border with Mexico, Maldonado said.
Classes have been cancelled in most provinces in western Guatemala due to the earthquake, Education Minister Cynthia del Aguila said.
The earthquake's epicentre was located about 200 km west of Guatemala City near the Mexican port city of Puerto Madero, where the national seismology network registered a magnitude of 6.9.
The Mexican national emergency management office said no injuries had been reported.