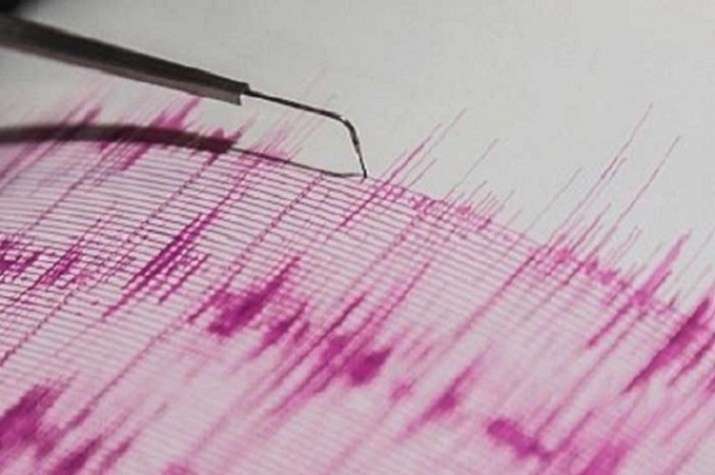 At least 32 people were injured on Thursday after an earthquake hit Pakistan's Mirpur and Jhelum districts, the same two areas where a temblor measuring 5.8 on the Richter scale killed 39 people two days ago. According to the Indian Meteorological Department, the tremors were felt at 12:31 pm, news agency ANI reported. The epicentre of Thursday's 4.4-magnitude tremor was 6 km north of Jhelum.
According to media reports, people in Mirpur were seen rushing out of their homes as soon as they felt the tremors. 
Sources said that most of the injured were from Thothal in Mirpur.
The tremor came as rescuers continued to pick through toppled buildings to reach victims from Tuesday's earthquake which also injured nearly 600 others.
Near Mirpur, roads were completely destroyed and vehicles overturned by the tremors while bridges, mobile phone towers, and electricity poles were also badly damaged in the melee.
Earlier on Tuesday, Pakistan-occupied Kashmir and several north-eastern cities in the country were rattled by a major 5.8-magnitude earthquake, which has claimed the lives of 37 people so far. Rescue operations are still in progress as many are still believed to be trapped under the rubble of the collapsed buildings. 
The number of casualties was likely to increase as around 100 of the injured were admitted to different hospitals in a critical condition.
The epicenter of the earthquake was at a depth of only 10 kilometers, near Mirpur city in the Pakistan-occupied Kashmir (PoK), roughly 20 kilometers north of Jhelum in Punjab, according to the US Geological Survey.
The areas worst hit were Mirpur city, a small town Jatlan and two villages Manda and Afzalpur, where buildings and homes collapsed, trees were uprooted and cracks appeared on roads large enough to swallow cars.
Other cities where the tremors were felt included Islamabad, Lahore, Sialkot, Sargodha, Mansehra, Gujrat, Chitral, Malakand, Swat, Sahiwal, and Rahim Yar Khan.
Also Read | Major 6.5-magnitude earthquake jolts Seram in Indonesia
Also Read | Pakistan earthquake toll increases to 37