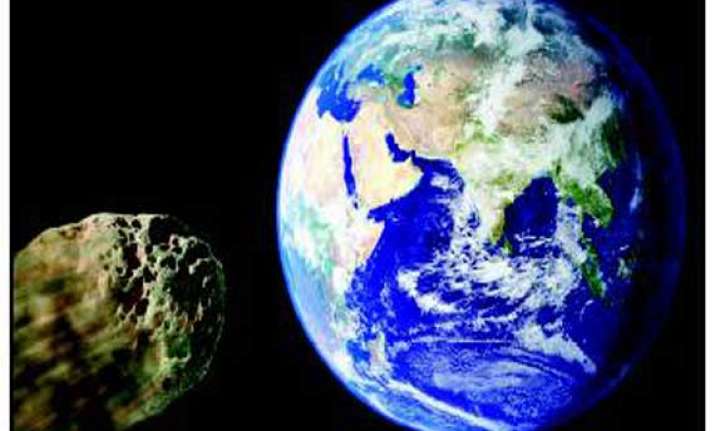 London: Yes, it's time to be afraid….Afraid of a massive asteroid hitting our Earth.
Nasa spotted an asteroid as big as three soccer fields is hurtled close to planet Earth. Though it was a safe passing by for the asteroid, but it is not always safe.
The Slooh Space Camera tracked the approach of the asteroid as it raced past the planet at about 43,000kmph, the robotic telescope service said in a statement on Slooh.com.
Asteroid named as 2000 EM26 of 270m passed by our planet at a distance of 3.4 million km on Monday
Just one year back an asteroid had exploded over Russia and injured 1,200 people following a massive shock wave that shattered windows and damaged buildings.
This time when the 2000 EM26 crossed earth from really close distance Slooh's flagship observatory on Mount Teide in Spain's Canary Islands was iced over and was unable to be used for viewing the same. It could have been a lucky escape but might not prove lucky every time.
Paul Cox, Slooh's technical and research director on this incident said, "We need to find them before they find us!"
Nasa is in process of developing an Asteroid Redirect Mission (ARM) to identify, capture and redirect an asteroid.
Nasa is assessing two concepts to robotically capture and redirect an asteroid mass into a stable orbit around the Moon.    
Nasa proposed to capture and redirect an entire asteroid and retrieve a large, boulder-like mass from a larger asteroid and return it to the lunar orbit by its concepts.
Paul Chodas from Nasa's Near-Earth Object Program Office stated, "There are hundreds of millions of objects in this size range, but they are small. The best time to discover them is when they are close to Earth."