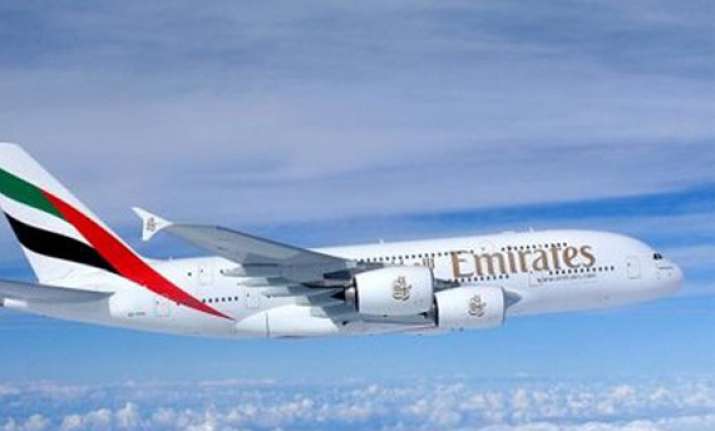 Sydney, Nov 12:  An Emirates flight bound for Dubai has made an emergency landing in Sydney after experiencing engine trouble.
The airline said in a statement that the A380 turned back to Sydney shortly after takeoff Sunday night due to an engine fault.
Passengers reported hearing a loud bang and seeing flashes coming from the engine. John Fothergill of Auckland, New Zealand, told Australia's News Limited that he saw flames shooting out of the engine and felt the plane shake.
Passenger Ross Clarke told Australia's Seven Network that there was a loud bang. He says the pilot told those on board that something had gone wrong with one of the engines.
An Emirates spokesman did not immediately return messages seeking additional details