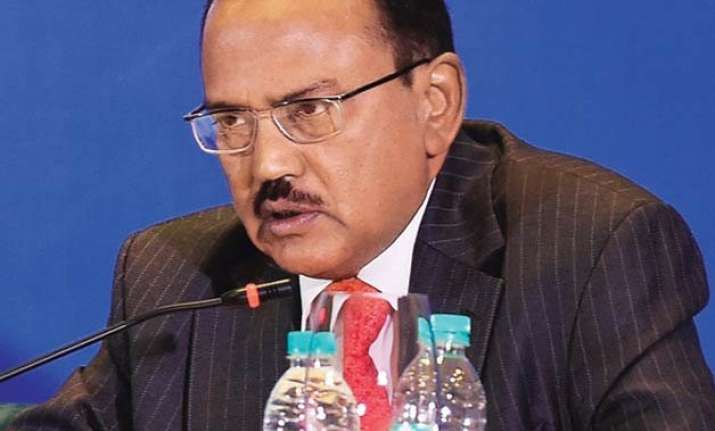 Aizawl: Myanmar's ethnic-based insurgent groups today signed the ceasefire agreement with Myanmar government at the country's capital Naypyidaw, in the presence of National Security Advisor Ajit Doval and Prime Minister Narendra Modi's special envoy for northeast R N Ravi.
Former Mizoram chief minister Zoramthanga, who was invited to witness the signing of the ceasefire deal, was also present on the occasion.
Zoramthanga conveyed to Zobiakvela, secretary of Mizo National Front(MNF), over phone that Doval and Ravi from the Indian government were present on the occasion.
Myanmarese rebel groups under the banner of United Nationalities Federal Council (UNFC) were Karen National Union (KNU), Democratic Benevolent Karen Army (DBKA), Karen Peace
Council (KPC), Arakan Liberation Party (ALP), All Burma Students Democratic Front (ABSDF), Palaung National Liberation Organization (PNLO) and Chin National Front (CNF).
Zoramthanga was involved in the peace deal between the rebel groups and Myanmar government and had travelled earlier to Yangon, Naypyidaw and Bangkok where he held talks with both Myanmarese rebel groups and the government as a go-between.
The former rebel leader and a close aide of erstwhile underground MNF supremo Laldenga said that he was instrumental in creating mutual trusts between the two sides.